Heide Museum of Modern Art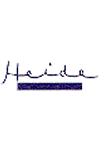 Heide, the former home of John and Sunday Reed is the site of an art museum, park and garden. The Museum's collection strengths are Australian modern art from the 1930s to present. It houses the Reed Collection and includes artists such as Atyeo, Boyd, Blackman, Brown, Hester, Mora, Nolan, Perceval and Tucker. Its collection of 1940s works by the Angry Penguins is the most comprehensive in Victoria. Recent contemporary art includes the Ballieu Myer Collection of the 1980s, and a new extension allows greater focus on contemporary Australian and international arts. The Sculpture Park includes works by international and Australian artists.
Address:
7 Templestowe Road, Bulleen, VIC
Hours:
Tues-Fri 10-5pm, weekends and public holidays 12-5pm, Closed Mondays (except public holidays) Xmas, Boxing, New Year and Good Friday
Admission:
Full price: $6.60 Senior: $5.50 Concession: $3.30 Children under 12: Free, Prices are subject to change for special exhibitions
Facilities:
Access for the disabled, toilets (also for the disabled), car and bus parking, picnic area, refreshments, sales outlet, guided tours, information brochure, functions venue, special membership, magazine/newsletter, education, outreach, touring exhibitions
Collection:
Approximately 1300 works of art, including painting, works on paper, sculpture and archival material
Items
Sculpture
In the Presence of Form II and Untitled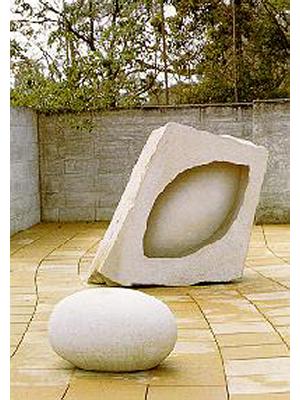 Description:
Contemporary non-objective stone sculpture consisting of two works. "In the Presence of Form II" is made of Portland Stone; and "Untitled" of limestone and pigment
Item Id Number:
1993.7 and 1993.8
Sculpture
Basket and Wave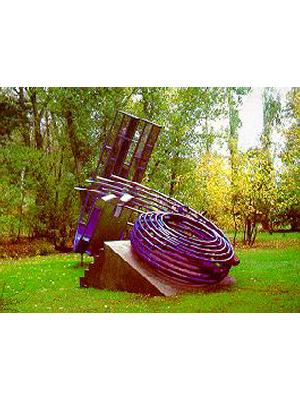 Creator:
Dennis Oppenheim
Description:
Painted steel and concrete sculpture
Painting
Kelly at the Mine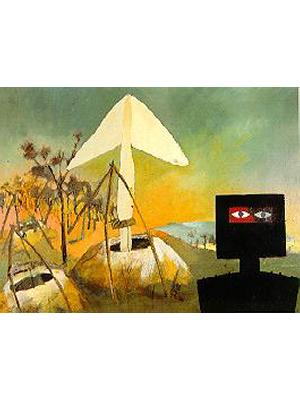 Description:
Ripolin enamel on composition board, 90.0 X 123.3 cm. A painting from the Ned Kelly series, outside main group held by National Gallery of Australia.
Painting
The Futile City
Description:
Oil on cardboard, 45.0 X 54.5 cm
Painting
Crucifixion (The Kite)
Description:
Oil on muslin on cardboard 55.4 X 68.7 cm