Heritage Hill Museum & Historic Gardens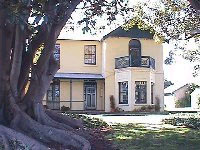 Heritage Hill is a unique historic precinct located in the heart of Dandenong featuring three century old buildings and 2 acres of beautifully landscaped gardens. St James Anglican Church (1864); Laurel Lodge (1869); and Benga Oral History Centre and Garden (1936). survive as fine examples of 19th and 20th century architecture and represent the social, cultural and natural history of Dandenong. Through exhibitions and period rooms, visitors can gain an insight into Dandenong's transformation from a rural market town into a bustling, multicultural metropolis.
Address:
51 Langhorne Street, Dandenong, VIC
Hours:
1.00pm - 5.00pm Wednesday, Thursday, Friday, Sunday
Admission:
Adults $4.00, Senior $3.50, Families $8.00, Concession/Child $3.00
Facilities:
Toilets, toilets also for the disabled, car and bus parking, picnic area, sales outlet, guided tours, research facilities, information brochure, room for hire, community involvement, special membership, magazine/newsletter, outreach, multilingual, touring exhibitions
Collection:
Laurel Lodge and Benga House a collection of 19th and 20th Century historic objects and furniture. Benga houses a collection of over 380 local oral histories as well as some significant ephemera.
Items
Dress
Mrs Pat McDonald, local Dandenong dressmaker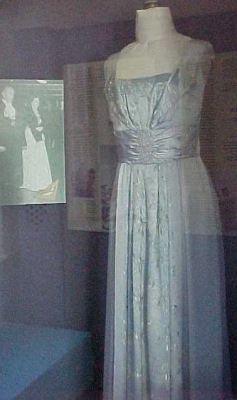 Description:
Gwen Jarvis wore this dress to the first city of Dandenong Mayoral Ball in June 1960. Gwen's husband, Maurie Jarvis was the first mayor elected after Dandenong was declared a city in 1959. Both Gwen and Maurie Jarvis have since been recognized as 'Living Treasures' for their services to the city of greater Dandenong.
Chair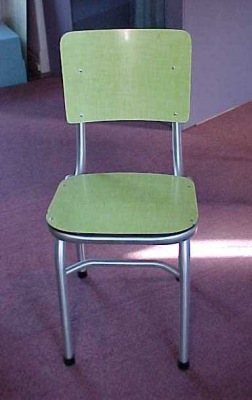 Description:
The chair comes from the General Motors Holden factory canteen. The factory was one of 'The Big Three' factories in the Dandenong area that gave employment to many of the arriving post - world war 2 migrants.
Stain glass panel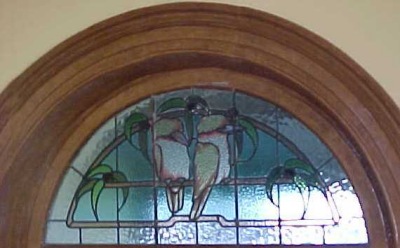 Description:
The woodcock family moved into laurel lodge in 1918. The home was in a state of disrepair and renovations were needed. Their alterations included the installation of this kookaburra stain glass panel.
Kitchen Sink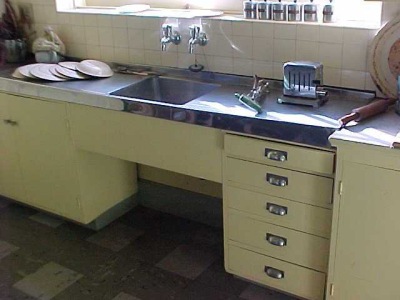 Description:
The Benga a kitchen built with the most up to date appliances for 1936. Including hot and cold running water. The height of the sink was deliberately low to accommodate for the shortness of the Hart's maid.
Letter Embosser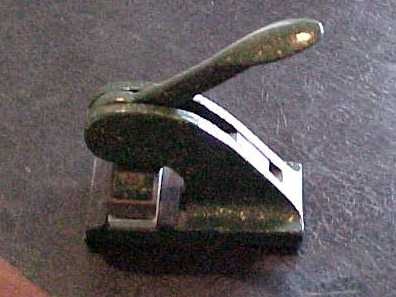 Description:
Benga Oral History Centre is housed in the former home of Dr & Mrs Hart. They used this letter embosser (Benga, 66 McCrae St Dandenong) for their personal correspondence.