Murtoa Water Tower Museum
Water Tower Museum is housed in an old four-storey, thirteen-metre water storage tower built in 1886 by the railways for the supply of steam engines. Some objects are also held in the adjacent historic Concordia College building. The museum holds a unique taxidermy collection of 500 birds dating back over a hundred years. Also on display are cuttings, photographs and artefacts relating to the history of the region and the local German, Irish and English farming communities.
Address:
Comyn Street, Murtoa, VIC
Hours:
Sunday 2:00pm - 5:00pm. Other times by appointment.
Admission:
Adult $2.00, Child (0-16yrs) $0.50
Facilities:
Car and bus parking, picnic area, sales outlet, information brochures, guided tours (meals and accommodation available opposite at railway hotel).
Collection:
The museum holds a unique taxidermy collection of birds, eggs and mammals which is over one hundred years old; local community archives including family, schools, churches, organisations and transport records and photos; blacksmithing and farming hand tools, household implements and toys.
Items
Water Tower Buildings
Murtoa Old Water Tower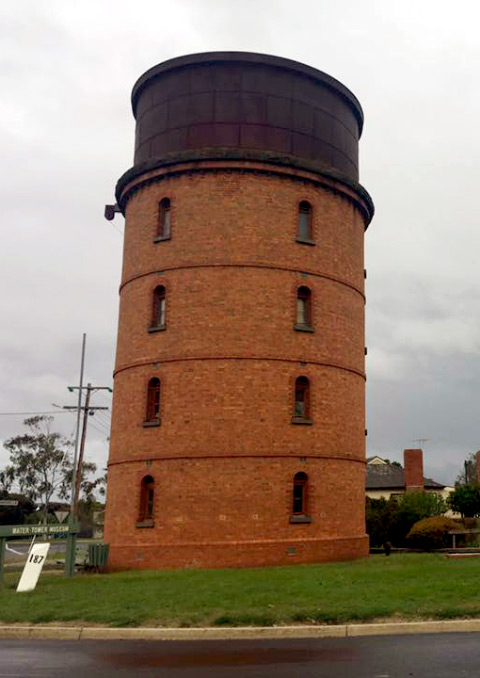 Description:
Built in 1886 to supply the town and railway department with water, the tower is built of brick and stands 50ft high. It held 40,000 gallons of water. A pipe runs up from the ground to the centre of the bottom of the tank, which is dished like a saucer. Hugh Rogers was the pump operator from 1886 - 1912, and he and his family lived in the tower.
Taxidermy Collection
James Hill Taxidermy Collection
Description:
Over 100 years ago, James Hill collected ornithological specimens from the USA, New Guinea, Africa, and Australia. His collection is recognised as one of the best in the world. It contains large birds such as eagles, pelicans, emus and Blyth's Hornbills and ranges to the smallest birds as well as waterbirds, garden birds, birds of prey, stubble birds, colourful and camouflaged birds, etc.
Murtoa, Australia, USA, Africa, New Guinea
Building
Concordia College Building
Description:
This is the last remaining building of Murtoa Concordia College, which provided training for Lutheran Pastors and school children. It is of educational, religious and social importance and holds records of all past students and teaching staff, many of whom were local, however some came from the USA, and others from interstate. The building was moved to its present location adjacent to the old Water Tower and restored by the local community and Murtoa Lions Club.
Concordia College, Adelaide, Murtoa
Bell Tower
Concordia Bell Tower
Description:
The bell was manufactured in Germany and was installed in 1890 at St Georges Church, Concordia College, Murtoa. Since then it has been used at Warracknabeal Lutheran Church and at Luther College in Croydon. It has also spent some time in storage on local rural properties. In 2001 it was transported back to its original home; Concordia in Murtoa.
Murtoa, Croydon, Warracknabeal
Minute Books
Description:
Minute books of present day and defunct organisations and sporting bodies, industrial etc in the local area.
Ashens, Lubeck, Coromby, Murtoa