Broken Hill Regional Art Gallery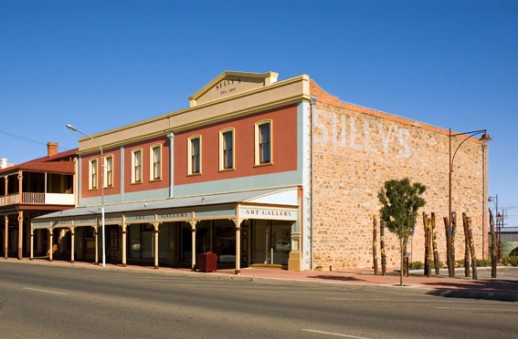 The Broken Hill Regional Art Gallery is the oldest regional gallery in New South Wales, being established in 1904. The Gallery houses the famous Silver Tree, which was produced in the 1880s for Charles Rasp, founder of BHP and discoverer of Broken Hill. The Gallery also houses works by the Heidelberg School Artists, and contemporary artists such as John Olson, Arthur Boyd and Colin Lanceley. We also have a broad collection of artworks by local artists such as Pro Hart, Jack Absalam and Roxanne Minchin. The Gallery is located in a vibrant local art scene, which encompasses more than 40 galleries.
Address:
Cnr Chloride and Blende Street, Broken Hill, NSW
Hours:
Monday - Saturday 10:00am - 5:00pm; Sunday 10:00am - 4:00pm.
Admission:
Entry fee is by donation.
Facilities:
Wheelchair access, Volunteer Program, Holiday/Public Program, Shop, Reference Library, Brochure/Information Material, Venue Hire.
Collection:
The Gallery's collection numbers more than 1300 artworks at present. These range from traditional works from the 19th Century to today. They include artworks by Frederick McCubbin, Lloyd Rees, Sidney Nolan, Margaret Preston and Mandy Martin. The Gallery also houses an extensive works-on-paper collection, which includes works by Sidney Nolan, Brett Whiteley and David Rankin.
Items
Silver Tree
The Silver Tree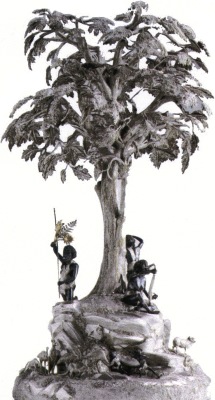 Description:
The Silver Tree was created by Henry Steiner for Charles Rasp, who was co-founder of BHP, for his house 'Willyama' in Medindie, South Australia. It was manufactured from Broken Hill silver and beaten out of one single sheet.
Item Id Number:
Acc. No. 222
Artwork
Self Portrait as Owl Man
Description:
Linocut, 50cm x 40cm.
Purchased by the Art Gallery advisory committee.
Artwork
St Mark's Domes, Venice
Creator:
Sir Arthus Streeton
Description:
Oil on Canvas, 33cm x 43cm.
Donated by Zinc corporation
Artwork
After the Bath
Creator:
Hariette Sutcliffe
Description:
Oil on canvas, 107cm x 84cm.
Donated by George McCulloch.
Artwork
Captain Sturt's Camp, Sheperds Creek
Description:
Oil on composition board, 60cm x 90cm.