Lady Denman Heritage Complex
The complex incorporates three interesting collections and some outdoor exhibits. The Lady Denman museum blends European, aboriginal and maritime history with thematic displays on such topics as European discovery, early settlement, shipbuilding, shipwrecks, lighthouses, timber-getting, the Naval College and whaling. The Surveyor's Gallery features a world class collection of surveying equipment and tools. The Museum of Jervis Bay, Science and the Sea displays maritime artefacts, including navigational equipment from the mid 1700s to the discovery of Jervis Bay, cutlasses, swords, scrimshaw, original watercolours and historical oil paintings. Lady Denman Ferry, which was built by Joseph Dent at Huskisson in 1911, is undergoing restoration. There is also a shipbuilding shed, slipway and some small wooden ships.
Address:
Dent Street, Huskisson, NSW
Admission:
Adults $4, Concession $3, Children $2
Facilities:
'Bidgigal' aboriginal arts and crafts centre, mangrove boardwalk, barbecue and picnic facilities, native garden, bushwalk trial, fish feeding harbour, museum shop, wheelchair access, guided tours by arrangement
Collection:
5,000 items; 2,000 photographs
Items
Scrimshaw
Whales Teeth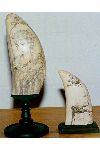 Creator:
Whaler's and Sailors
Description:
Engraved (incised) with views, personal images and drawings
Part of a Scrimshaw display including whales teeth and model whaling boats made from the teeth and bones of whales
Theodolite
Everest Type Brass Theodolite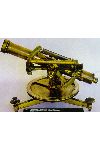 Creator:
Troughton and Simms
Description:
A rare theodolite used and owned by Isambard Kingdom Brunel, British engineer - 1806-1859.
Ship's bell
Bell from the 'Walter Hood'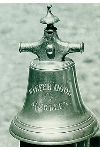 Description:
A beautiful brass bell in excellent condition
The 'Walter Hood' of more than 900 tons register, was on her way from London to Sydney when wrecked near Red Head between Ulladulla and Jervis Bay on April 27, 1870. Eleven lives were lost, twenty three survived.
Ferry (Sydney Harbour)
Lady Denman Ferry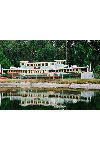 Description:
96 foot long wooden 'lady' class ferry
The Lady Denman ferry was built in Huskisson for Balmain New Ferry Co. Ltd, named for the wife of the Governor-General. Decommissioned in 1979 and towed to Huskisson in 1981, the ferry is now the focal point of the complex.
Diving helmet
12 Bolt Diving Helmet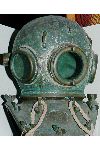 Creator:
Siebe Gorman and Co. London
Description:
Helmet with three glass face plates, brass breast plate. Used by three generations of Wray family, Bateman's Bay. Part of complete set of diving equipment.
The helmet was owned by the Wray family, used for diving for oysters in the Clyde River at Batemans Bay. The original pump and diving suit are also in the collection