Fairfield City Museum and Gallery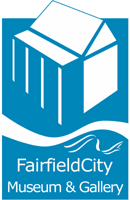 Fairfield City Museum and Gallery consists of a museum with a permanent local history exhibition, a historical village, a temporary exhibition gallery and a community access space. The historic village, complete with soundscapes, brings to life Western Sydney from 1900 to the 1930s, with reconstructed and heritage buildings, including a schoolhouse, a slab hut, a weatherboard cottage, a blacksmith's shop, a motor garage, The Biz newspaper printery and Wheatley's Store. The temporary exhibition gallery and community access space host exhibitions representing the diverse cultures of Fairfield's community, including exhibitions of contemporary visual arts and social history
Address:
Cnr The Horsley Drive and Oxford Street, Smithfield, NSW
Hours:
Tuesday to Saturday 10:00am -4:00pm, Sunday 1:00pm - 4:00pm
Facilities:
Wheelchair access, shop, guided tours, education programs, library
Collection:
Fairfield City Museum's collection contains around 2500 catalogued objects and 1000 props which are used for display in the historic village. The objects date mainly from the early to mid twentieth century and relate to the local history of Fairfield city, reflecting themes such as agriculture, government, transport, trades, childhood, education, domestic life, clothing, local personalities and migration.
Items
Historic building
Slab hut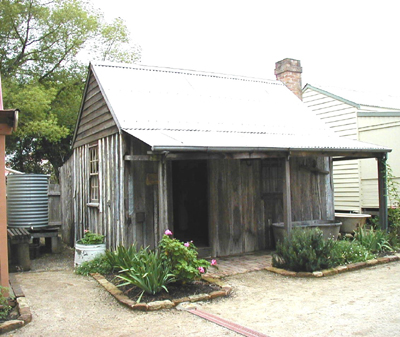 Description:
This heritage listed vernacular cottage was moved to the Fairfield City Museum in 1986 from its original site at 53 Church Street, Cabramatta. The hut was originally used as a kitchen and dining area separated from the main house by a courtyard. The hut was occupied by members of the Rule family. Mrs Rule was a descendant of Timothy Hoy, one of the first settlers in the Cabramatta area.
Fairfield, Wetherill Park, Cabramatta
Paper lotus flower
Votive paper lotus flower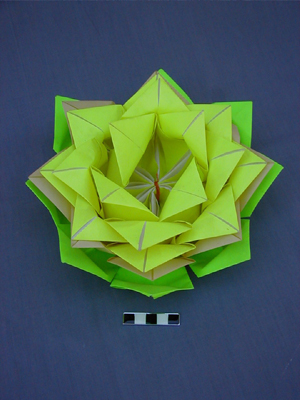 Description:
Used by the Vietnamese Buddhists from the Phuoc Hue Buddhist Monastery, Wetherill Park, which is a teaching centre for monks and nuns and a focus of cultural activities for the Vietnamese community in Sydney. The lotus flower is a symbol of purity, beauty and serenity for Buddhists
Coffee maker
Brevetto coffee maker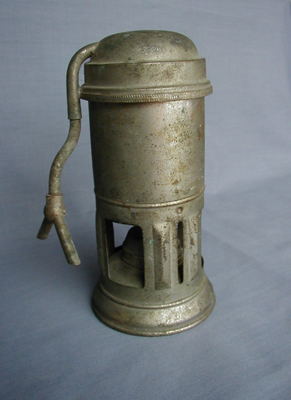 Description:
Used by the Crestani family, who settled in Fairfield in the 1950s after migrating to Australia from Italy. This Italian-made espresso maker was brought by the family from Italy to Australia.
Chair
Mayoral Chair, Fairfield City Council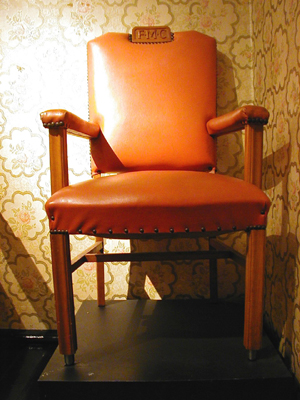 Description:
This mayoral chair is said to be made from timber salvaged from the Bland Oak after the tree was damaged in a storm in 1930. The tree was planted by Dr William Bland on his property 'Mark Lodge' probably in the 1840s. The chair was re-upholstered probably in the 1950s
Embroidery sampler and medal
Sampler and Great Exhibition Bronze medallion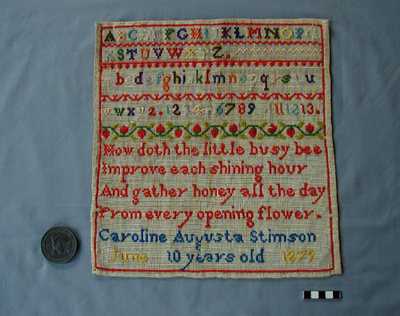 Creator:
Caroline Stimson
Description:
Embroidered linen sampler with numerals, alphabet and creator's name and age; made at Old Guildford Public School and exhibited at the Sydney International Exhibition in 1879. The medal was awarded for the embroidery at the exhibition.
Item Id Number:
82.159 and 82.160