Sydney Jewish Museum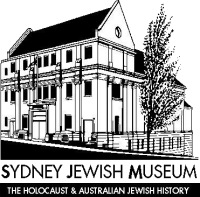 The Sydney Jewish Museum provides visitors with experiences and understanding of the events of the Holocaust by allowing them to meet, in a dignified and moving environment, those who were involved. The Museum combines the voices of those who have lived through the Shoah with concise text, audiovisual displays, primary source materials, and authentic images, offering a unique educational excursion.
The museum also deals with Jewish life from the first days of European settlement in Australia.
Address:
Corner of Burton St and Darlinghurst Rd, Darlinghurst, NSW
Hours:
Sunday - Thursday 10.00am - 4.00pm, Friday 10.00am - 2.00pm. Closed Good Friday, Christmas Day,
March 28 & 29, April 3 & 4, May 17, September 8, 16, 22 & 29.
Admission:
Adult $10, Concession $7, Child$6, Family $22, Group rates available.
Collection:
The Sydney Jewish Museum colleciton is composed of photographs, documents, books, personal effects, archaeological artefacts, ceramics, medals, religious paraphernalia, textiles, and artworks. About three hundred collection items can be seen on permanent display and in travelling exhibitions.
Items
Poker game
Swastika Poker Game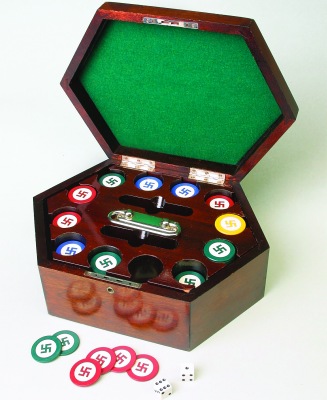 Description:
A polished wood inlaid box with a set of swastika-design poker chips. The box is reputed to have been bought from an SS officer and the game played by Nazi soldiers for entertainment.
Item Id Number:
AAJHS 92/14
Cloth cap
Concentration camp uniform cap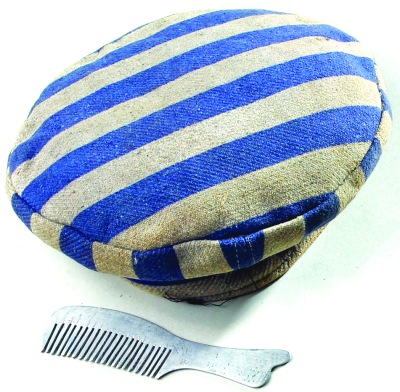 Description:
In the camps, Jews were required to wear striped uniforms, which were often ill-fitting and filthy. The uniforms were intended to dehumanise the prisoners and rob them of their individuality.
Concentration camps, Europe
Recipe Book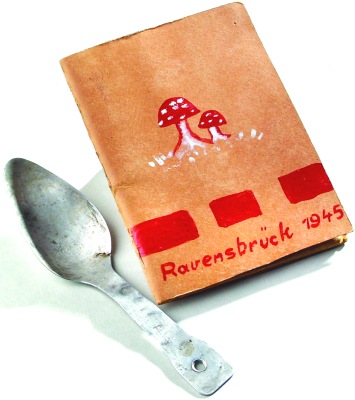 Creator:
Edith Peer and others
Description:
Recipe book compiled by Edith Peer and other female inmates of Ravensbruck concentration camp. Edith recalls that they "were desperately hungry and the little time left on a rest day was spent to talk about food". Edith asked women in the camp to write down their fantasy recipes in this book.
Identity Card
ID Card from Karel Lakmaker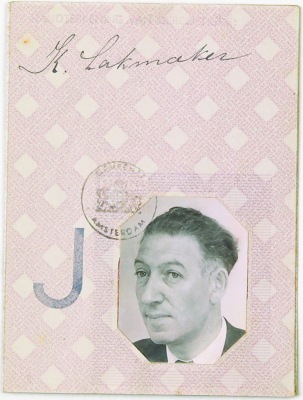 Description:
Identity card belonging to Karel Lakmaker stamped with "J" for Jew. Identification had to be carried at all times and failure to do so was extremely dangerous. Karel Lakmaker hid with his family in Amsterdam for two years before being captured and sent to Auschwitz.
Item Id Number:
M94/15:3a
Cloth identity badge
Yellow "Jude" star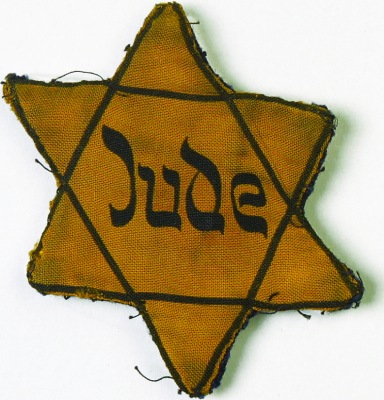 Description:
This star was worn by Dr Simon Weisshaut who worked as a medical doctor in the Theresienstadt ghetto during WWII. From there he was transported to a number of different camps, and was finally liberated from the Buchenwald camp.

Jews in the annexed territories were forced to sew such yellow stars onto their clothing. Any Jew caught without one was imprisoned or shot.
Theresienstadt, Czechoslovakia; Buchenwald, Germany