Artspace Mackay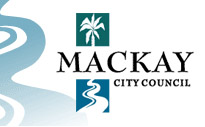 Artspace Mackay is a new regional gallery and social history museum for the community of Mackay. The Artspace will host temporary exhibitions of visual arts, a social history display about the region's culture and heritage and run innovative programs for education and community groups.
Address:
Cnr Gordon and McAllister Streets, Mackay, QLD
Collection:
Artspace Mackay will host the Mackay City Council's collection of artists' books. These unique artworks will be displayed in a special reading room for visitors.
Items
Artist's Book
Paudauus and Coconuts
Description:
Six wood engravings from Lyrebird Press.
Artist's Book
Monsieur le President
Description:
A protest flipbook about the resumption of French nuclear testing in the Pacific.
Brisbane, Pacific Islands
Artist's Book
Seven Deadly Sins in Sideshow Alley
Description:
Drypoint. Ten hand-coloured drypoints and text by Melbourne artist Juli Haas, introduction by Colin Shingleton.
Artist's Book
John Brack Nudes
Description:
Fifteen original lithographs from the artist's book 'John Brack Nudes'
Artist's book
Suburban Etchings
Description:
A series of etchings with poems by EM Fraser.