Mackay City Council Library Service - Local History Collection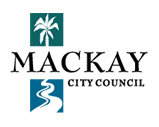 Mackay City Council Library Services Local History Collection acts as a repository and reference source for printed Local History. The Historical Pictorial Collection contains over 5000 images of Mackay, its people and the surrounding area. Some special collections and artefacts are held.
Address:
Gordon Street, Mackay, QLD
Hours:
Monday, Wednesday & Friday 9.00am - 5.00pm, Tuesday 10.00am - 5.00pm, Thursday 10.00am - 8.00pm, Saturday 9.00am - 3.00pm.
Facilities:
Guided tours of some touring exhibitions
Collection:
Printed local history, Photographs, Council records, Family histories, Special collections.
Items
Paper record
Sugar Plantation records containing Historical South Sea Islander Information
Description:
These records were unearthed in 1974 on a business demolition site in the city. The records were handed over to Mackay City Council in 1998.
Nebia, Te Kowai, Barrie, Cedars, Dumbleton, Lorne (estates)
Paintings
Annie Pring Marten watercolours
Creator:
Annie Pring Marten
Description:
This collection consists of 14 watercolour paintings by Mrs Annie Pring Marten, wife of George Nisbet Marten. The paintings are of 'Winterbourne', the family home. The Library also holds the family's photograph album of the same era.
Photographs
Maltese Photograph Collection
Creator:
Mackay Maltese Club, Mackay City Council
Description:
A successful photograph copying project in 1996 saw the birth of this collection. The photographs depict the history of the Maltese community in the Mackay area.
Photograph album
Views of Mackay'
Creator:
Reckitt and Mills, (Photographers) Watson Ferguson and Co.
Description:
Reckitt and Mills were photographers who travelled throughout Queensland. John Henry Mills and Albert Reckitt were based in Mackay and operated as Reckitt and Mills and later as the Queensland Photographic Company.