Maleny Light Horse Museum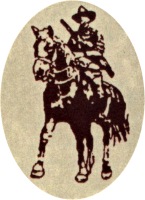 The Maleny Light Horse Museum was built to house and display items of uniform, weapons, equipment, photographs, military records and memorabilia of the Australian Light Horse and associated mounted units. Military records and some other Light Horse records are available for reading by the public as well as some books from the extensive library. The Maleny Light Horse Museum works closely with the Maleny Sate Primary School in educating and fostering awareness about the Light Horse.
Hours:
8.30 - 11.00am Sundays or by appointment
Admission:
Adults $1, School aged Children and Pensioners 50c
Facilities:
Brochures, souveniers, referance library, diaries, military records
Collection:
The Maleny Light Horse Museum has a wide variety of weapons, equipment, uniform, memorabilia and records. It has a large collection of photographs in albums (and framed) as well as over 100 books on the Australian Light Horse.
Items
Rifle (Boer War)
Lee-Metford, Lever action
Photographic Album
Personal photos - 5th light horse regiment, AIF
Sword
Ceremonial Sword (officers)
Description:
Donated. Belonged to Maj. General Stanley, (Victorian Mounted Rifles).
Saddles
Military (Universal Pattern) Light Horse Saddles
Creator:
Various (for Army)
Description:
Not complete - all donated
Mannequin
Mannequin in Australian Light Horse (militia) Uniform