John Flynn Place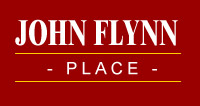 John Flynn Place houses the Royal Flying Doctor Service Museum. It contains memorabilia of John Flynn, the Australian Inland Mission etc. The Fred McKay Art Gallery houses major works including prize winners from the Ernst Henry Memorial Art Show. The complex also contains the Alfred Traeger Cultural Centre and the Allan Vickers Outdoor Theatre.
Address:
Cnr King and Daintree Streets, Cloncurry, QLD
Hours:
Monday - Friday 8.00am - 4.30pm, Weekends 9.00am - 3.00pm.
Admission:
Adults $8.50, Pensioners $6, Children $4
Facilities:
Wheelchair access, toilets, refreshments, regular tours, shop
Collection:
There are 3 levels in the Museum Building. Ground floor: John Flynn Gallery with memorabilia on John Flynn and the Flying Doctor Service. Downstairs you will find the Radio Gallery, with original Pedal Wireless plus photographs, radios, first aid and Royal Flying Doctor Service items. Upstairs is the Fred McKay Art Gallery, displaying paintings, photographs, pottery and woodwork.
Items
Model Plane
The Victory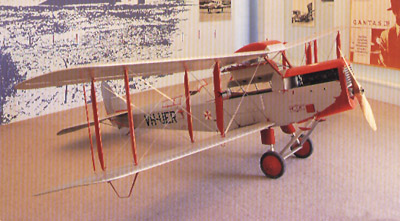 Description:
A quarter-scale model of the first aircraft supplied by QANTAS to operate the Australian Inland Mission Aerial Medical Service, from Cloncurry. The model was expertly made by QANTAS engineer Ross Woodcock.