Townsville Museum
The museum displays a collection of photographs and artefacts of the social history of Townsville and district since the area's beginning in 1864.
Address:
Cnr Sturt and Stokes Streets, Townsville, QLD
Hours:
10am-3pm Mon-Fri, 10am-1pm Sat-Sun
Admission:
By gold coin, concession 50c
Facilities:
Wheelchair access, shops, library, education program
Collection:
Estimated 3,000 plus photographs, with 3,000 artefacts
Items
Typewriter
Barlock Typewriter No. 4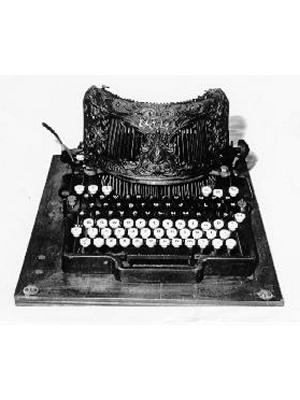 Description:
Two keyboards, upper and lower case, ornate front, mounted on board, with shaped wooden cover.
Model
Model of Flinders St. East, Towsville, 1888
Description:
Model of 20 shops, pubs, banks etc. in one block of main street c.1888.