Maryborough, Wide Bay and Burnett Historical Society Inc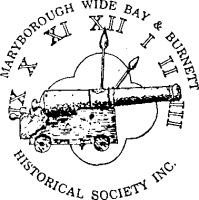 Social history displays of items of cultural and historic interest in a building of historic significance (former School of Arts - National Trust listed). Specialising in photographic displays with large collection of originals and copies. Also needlework and lace artefacts.
Address:
Kent Street, Maryborough, QLD
Hours:
9-12 noon Wed and Fri, 9-1pm Thurs
Facilities:
Wheelchair access, books and souvenirs for sale, library, guided tours
Collection:
3500 photographs and continually growing - predominantly on the Maryborough Burnett region, 3000 books, hundreds of files. Wedding gowns 1890-1910.
Items
Bassinet
Bassinet on rocker vase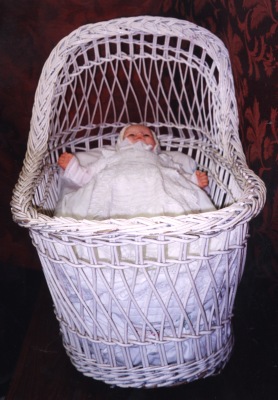 Description:
This bassinet vase used by salvation army in Maryborough. Babies who were newly born were introduced to then congregation - babies (2-3 months and older).
Alabaster Urn
1 of pair Alabaster solid Urn

Description:
This solid Alabaster Urn is one of a pair given by Mrs Braddock to Mrs Mckay - daughter Ms Kit McKay. Donated to Historical society 1988.
Tyre Repair kit
Self contained portable vulcanizer
Description:
This tool to replace rubber inner tube was donated to society. Replaced and cleaned by WM Olds Pty Ltd. Maryborough, given to society in 1978.
Bible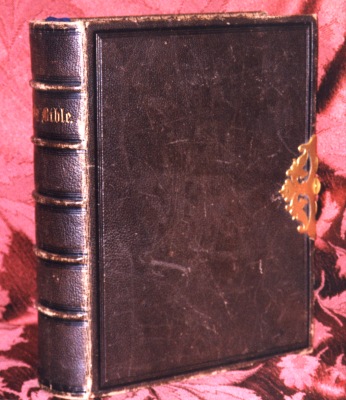 Description:
This family Bible was sent to Bruce family in Maryborough 1874. Returned to Scotland with Bruce family in 1884 and then returned with family to Sydney 1902. Sent as a donation to this society's collection 2002 from Perth, WA.
Scotland, Sydney, Perth, Maryborough, Queensland
Accounting Machine
Triumphator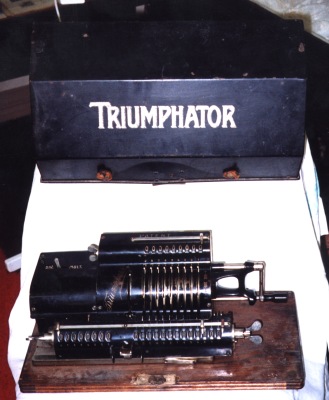 Creator:
? British small arms factory
Description:
This accounting machine was used in Stupart's store, Kent Street, Maryborough . Stupart and Co commenced 1873 as a beet warehouse, became a drapery 1902 and close 1970.