The Brocas Historical Museum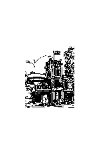 Historical Museum. 1840's two storey house with tower built by John Newman, an old Etonian. Four outbuildings and garden. General articles of history of the community, Victorian furniture, a 1/2 scale model of the "Endeavour", photographs, the services memorabilia, children's toys, special displays, lace, tools of trades, carpentry teacher aids, laundry, wireless. In large pavilion 2 fire engines, Holden cars, interactive workshop, joinery, machinery, interactive Woodville station railway signal equipment. In upstairs of house - year 2002, special display "below decks" of HMS Investigator, historical maps, artefacts of Flinders and Baudin Encounter 1802. Holden's whistle (start and knock off) small library and booklets research.
Address:
111 Woodville Road, Woodville, SA
Hours:
Sunday 2-5pm (groups at other times, by appointment)
Admission:
Adults $2, Children/Students 50c, Family $4. Groups by Appointment $1.50
Facilities:
Wheelchair (ground level), Small reference library, Guided tours, Brochures, Quarterly Booklets - special research booklets.
Collection:
Books, Community history, memorabilia, the services (police, firemen and defence), includes copy of the surrender of WWII by Japan. Community and City of Woodville photographs, social history artefacts. Victorian furniture, books of trades (main employment western area of Adelaide). Interactive workshop joinery machinery and railway signal equipment - Holden cars and fire appliances.
Items
Whistle (steam pressure)
Creator:
General Motors - Holden Ltd, Woodville, SA
Description:
Holden's Motor Body Builders moved from Adelaide to Woodville 1923.
Whistle heard throughout the community. Indicating employees - start and finish times, remembrance day Nov 11 and special occasions.
Model Ship
Creator:
Walter Page (Council Officer)
Description:
half inch scale model of Captain Cook's 'Endeavour' built for the city of Woodville's Bi-Centenary celebrations of Cook's Discovery of Australia 1770
Portrait Painting
Description:
Painting of John Newman, Old Etonian, UK. Who built the Brocas 1840. Now Historical Museum of the Society.
Fire Appliance No 34
Description:
Diamond T 1938 Appliance now with V8 engine - A gift from the State Fire Brigade c 1980. Stationed at Unley (near Foothills) and used for fires in Adelaide Hills - Reason for V8 Engine. Many senior officers were trained on this unit.
Workshop Joinery Machinery
Gilbert & John Underwood
Description:
Interactive joinery machinery for the cutting and design of doors, cabinets and other house construction requirements.