Luhr's Cottage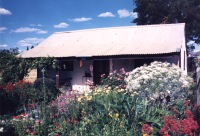 Luhr's cottage is the original dwelling of the Lutheran School's first school teacher and his wife and family of 6 children (one stillborn). It has been furnished to match the era. It is constructed of pug and timber (Redgum) and fronted by a cottage garden. At the rear is a room dedicated to schoolroom items including large pupils desk, copy books, readers and German wall charts. In the shed are agricultural machines and a German wagon.
Address:
Light Pass Road, Light Pass, SA
Hours:
9.30am-3.30pm weekdays, 10am-4pm weekends
Facilities:
Guided tours by appointment, ph: 08 8562 3886.
Collection:
Housed in Luhr's Cottage is a collection of homewares and bric a brac relating to the German heritage of Light Pass and the Barossa Valley. The "schoolroom" is of special interest.
Items
Building
Luhr's Cottage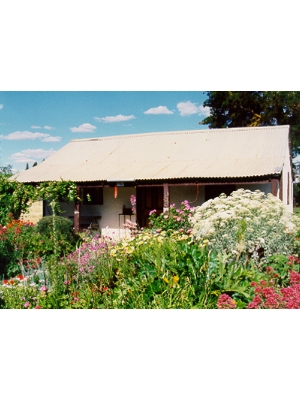 Description:
Built in 1848.
Display
Schoolroom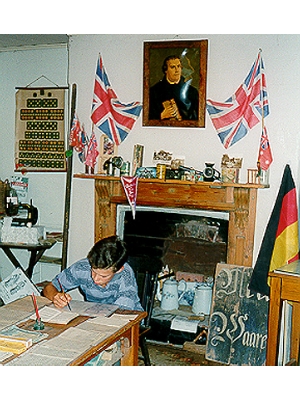 Description:
Schoolroom at rear of cottage, with readers and German wall charts. Luhr's cottage was the hone of the first Lutheran school teacher in the Barossa.