Millicent National Trust Museum
The Museum, fully accredited by the History Trust of South Australia, tells the story of Millicent town and district through displays based on six themes: Aboriginal, Early Transport (sea, horse drawn, rail), Agricultural, Way of Life, Drainage, Forestry and the Timber Industry. These displays are set out in four main buildings on a one acre site on Highway One.
Address:
1 Mt Gambier Road, Millicent, SA
Admission:
Adults $5, Concession $3, Children with Adults free, School Groups - Students .50cents - Teachers Free. Bus Groups $3.
Facilities:
Toilets, disabled access, guided tours by appointment, craft gallery, entry through Millicent Tourist Centre
Collection:
Approximately 9,000 items
Items
Quilt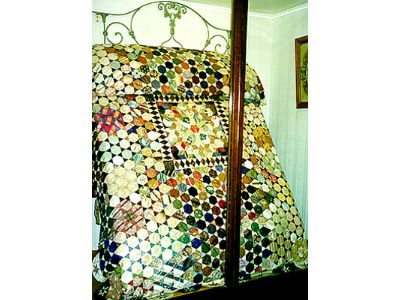 Description:
Patchwork quilt 223cm x 211cm's hexagons, diamonds, triangles of silk and satin.
Steam locomotive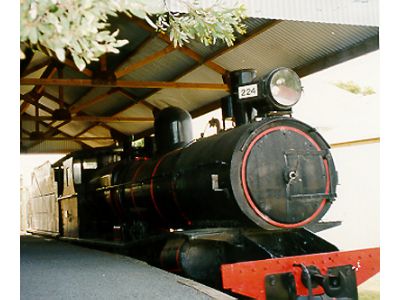 Creator:
Walkers Maryborough, Queensland
Description:
Narrow gauge, T-class locomotive, Type 480, No. 224 restored.
Thresher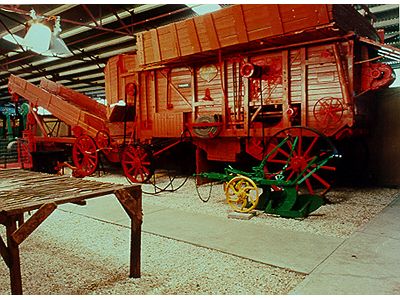 Creator:
Marshall & Sons Gainsborough, England
Description:
Used for contract threshing around Millicent district for 25 years.
Anchor
Geltwood Anchor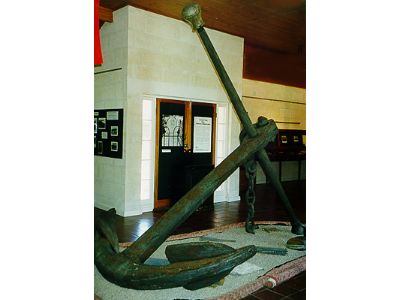 Creator:
Williamson & Sons Shipyard, Harrington, England
Description:
Cast iron bower anchor L:310cm W:236cm Weight: approximately 2 tonnes.
Item Id Number:
Mi.86.504
Aboriginal Deep Cave Art Replicas
Creator:
Kelvin Smibert - Fibre Glass Scultpures
Description:
Exact replicas of walls of four caves in Millicent Area