Australian Antarctic Division Display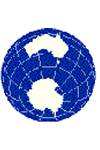 The display in the foyer of the headquarters of the Australian Antarctic Division (AAD) contains artefacts from the heroic age of Antarctic exploration. The focus is on Australian National Antarctic Research Expeditions (ANARE) from 1947 onwards and current Antarctic research. The AAD manages Australian government activity in Antarctica, provides transport and logistic support, maintains the four permanent Australian research stations, and conducts and manages scientific research programs both on land and in the Southern Ocean.
Address:
Channel Highway, Kingston, TAS
Hours:
Monday - Friday 9:00am - 4:00pm. Closed public holidays.
Facilities:
Wheelchair access, souvenirs available in Division's cafe which is open to the public