Tatura Irrigation and Wartime Camps Museum

The original four roomed building, c.1888, from which the irrigation scheme for the Western Goulburn Valley was developed, was purchased and restored in 1988. This building now houses local history and information on the history of irrigation. Two brick extensions, totalling 200 sq. metres have since been added to house the Wartime Camps collection, included is a foyer, shop and lecture room come art gallery complete with video viewing facilities.
Address:
49 Hogan Street, Tatura, VIC
Tel:
0358242111
0358241084
0358241867
Hours:
Saturday, Sunday and Public Holidays 2:00pm - 4:00pm
Admission:
Adult $4.00, Child $2.00, Concession $3.00, Family $10.00
Facilities:
Wheelchair access, shop, reference library, lecture hall, brochures, guided tours to German war cemetery and camp sites (by arrangement), light meals and refreshments for groups
Collection:
Photographs, art and craft work, records, recollections and other archival material recovered from the former prisoners and internees from the seven Prisoner of War and Internment Camps in the Tatura Area during WWII, many of whom remained in Australia after their release. Books, records and information on the history of irrigation in the Goulburn Valley of Victory.
Items
Photograph
German POW Sailor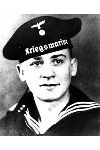 Description:
Prisoner of War. German Sailor, survivor of the battle between HMAS Sydney and the German raider HSK Kormoran
The Sydney was lost with all hands. Survivors of the Kormoran were captured after 7 days in lifeboats.
Photograph
Camp 3 Children
Description:
Internment Camp 3 school children with Australian Army Officer
Internees conducted Kinder, Primary and Secondary schools within the camp. Good relations existed between internees and army guards.
Photograph
German War Cemetery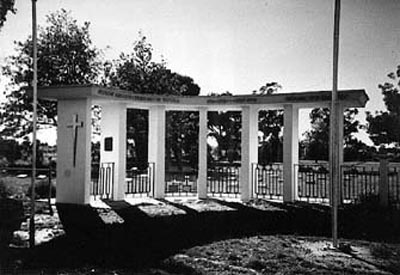 Description:
Only official German war cemetery in Australia - located at Tatura, 3kms from the museum. Two hundred and fifty Germans from WWI & WWII are buried here
Italian war cemetery at Murchison, 25kms from the Tatura Museum. Japanese war cemetery at Cowra, near NSW.
Photograph
Dhurringle Mansion as German POW Camp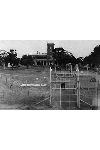 Description:
Former Squatter's Mansion, occupied and used in WWII as a POW camp for German Officers until 1946
Built by squatter James Winter in 1875. Required by the Commonwealth in 1939 for internees then POWs. Subsequently a Presbyterian Boys Training Farm for British migrants.
Internee Barracks
Internee Barracks
Creator:
Hermann Glunkler
Description:
Pencil and crayon sketch of internee barracks - typical of those within the camp compounds