Manilla Historical Society Royce Cottage Museum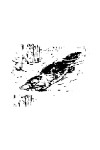 The building that houses our collection is over 100 years old and is the oldest building in the main street. It is heritage listed with the national trust and is owned by the Manilla shire council. For many a year a baker's shop, Royce Cottage was originally built for Mr G.H. Royce, who arrived in Manilla in 1884. The restored building now houses a museum, with many rooms furnished as they would have been in the past. Other rooms feature historical artefacts, pictures of pioneers, local history information, radios and gramophones, vintage washing and sewing machines, the sporting tradition of Manilla, war memorabilia and early machinery. External to the museum are Yarramanbully School Chinese headstones, a machinery shed, a Crompton Arc Lamp and an Aboriginal canoe.
Address:
197 Manilla Street, Manilla, NSW
Hours:
2pm-4pm Mon, Wed, Fri, Sun; 9am-12noon Sat
Facilities:
Guided tours, library, shop,
Collection:
Our Museum concentrates on the history of Manilla and surrounds also we have a number of items from elsewhere.
Items
Dental Chair
Creator:
Joint effort by members of the Society
Description:
A thing of torture used here by our local dentist Mr A Kelly
The above dental chair was given to the society along with dental tools when the surgery was updated.
Platerpursary
Platerbursary
Creator:
Harry Burrell OBE
Description:
This is a recreation of an invention by Harry Burrell OBE to transport and display his platypus
Harry Burrell was an amatuer naturalist who took an interest in the Platypus and its presentation in the early part of the 20th century. He was awarded an OBE in 1937 and died in 1945
Chines Headstones
Chinese Garden
Creator:
David ridgewell Project Officer
Description:
Original Headstones belonging to our Chinese pioneers
These headstones were stored in a shed at the local cemetary where they originally were is uncertain. A chinese garden was created at the back in the museum grounds around the headstones.