Australian Museum

The Australian Museum, established in 1827, was Australia's first museum. It holds unique and extensive collections of natural science and cultural artefacts. Extensive programs in research, education and exhibitions reflect the museum's focus on biodiversity and environmental issues, Australian fauna, evolution, the geological past, the cultural heritage of Aboriginal Australians and the peoples of the near Pacific and Indonesia, and the cultural diversity of the Australian population.
Address:
6 College Street, Sydney, NSW
Hours:
Daily 9:30am - 5:00pm. Closed Christmas Day.
Admission:
Family (2 adults, 2 children) $19, Adult $8, Concession $4, Child (5 - 15 years) $3, Under 5s, Australian Seniors and members free, School groups $3 per student. Extra charges apply for some special exhibitions.
Facilities:
Wheelchair access, shop, cafe, library, guided tours, education programs, lectures
Collection:
Biological collections (Mammals, Birds, Reptiles, Amphibians, Fishes, Insects, Arachnids, Molluscs, Marine Invertebrates) = 6,029,000 items, Fossils = 102,000, Minerals and Rocks = 68,000, Ethnographic collections = 110,000, Archaeological collections = 1 million items
Items
Bird
Paradise Parrot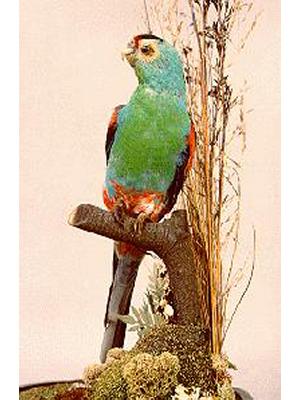 Description:
Bird mounted in glass dome, best existing mounted specimen of this extinct species.
Collection
Aboriginal Artefacts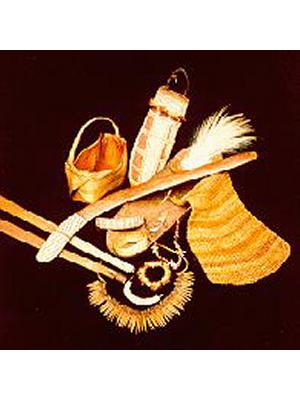 Description:
Traditional Aboriginal artefacts from the collection, including men's and women's wooden and fibre objects with paint, boomerangs, baskets, dilly bags, necklaces, and Aboriginal art.
Mask
Water Spirit Mask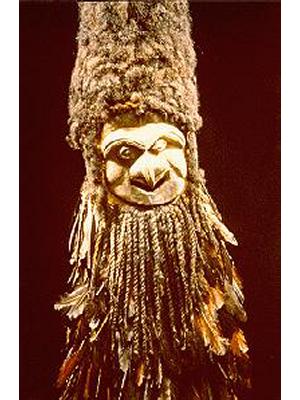 Creator:
Indigenous artist of the Balade - Hienghune area, New Caledonia
Description:
160cm, made of wood, feathers and human hair.
Collection
Ichthyological Types
Description:
Fish, over 1,500 species types, largest collection in the southern hemisphere.
Collection
Marine Invertebrate Types
Description:
Type collection comprising many taxa including sponges, urochordates, crustacea, annelids, echinoderms.