Penrith Regional Art Gallery and The Lewers Bequest
This art gallery was formerly the home and workplace of artists Margo and Gerald Lewers. The permanent collection is an important survey of the development of Modernism in Australian art from the early 1930s to the late 1970s. The collection focuses on abstraction and is represented by the Lewers and their contemporaries, including artists such as Ralph Balson, Yvonne Audette, Carl Plate, Frank and Margel Hinder and Tony Tuckson. The Gallery has three distinct exhibition spaces - a large purpose built gallery; the original homestead (c1900); and Ancher House, a fine example of domestic architecture from the 1960s. It is set on two acres of garden overlooking the Nepean River.
Address:
86 River Road, Emu Plains, NSW
Hours:
10am-5pm Seven days a week
Facilities:
Bookshop, education program, two acres of gardens
Collection:
600 artworks approximately; 2,000 photographs and archival documentation
Items
Oil painting
Dream of an Ancient Tablet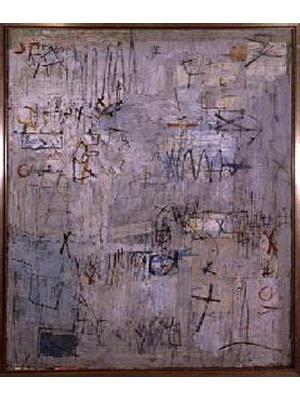 Description:
Abstract painting - oil on masonite.
Painting
Broken Circles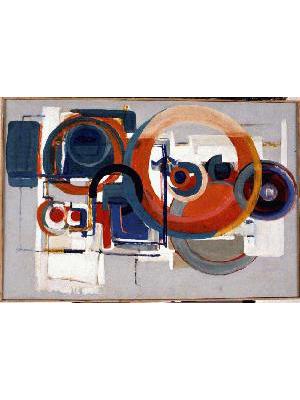 Description:
Geometric abstract, expressionist painting - PVC on masonite.
Sculpture
The Rowers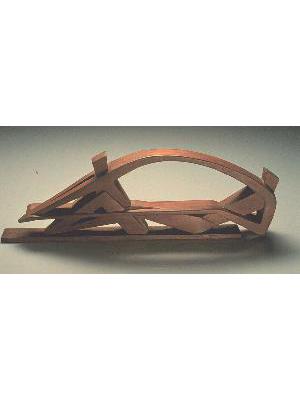 Creator:
Gerald Francis Lewers
Description:
Stylised wooden sculptures of two rowers in action.
Oil painting
Constructive Element
Description:
Geometric abstract painting, oil on cardboard.
Painting
Construction
Description:
Geometric abstract painting, egg tempera on paper.