University of Queensland Anthropology Museum
The collection celebrates the culture, arts and crafts of the indigenous people of Oceania. It concentrates on Australia, the Torres Straits, New Guinea and island Melanesia, and to a lesser extent Polynesia and Micronesia. There are also some comparative holdings from such places as Africa and Southeast Asia. The collection covers many aspects of daily life, including hunting and gathering, fishing, body adornment, trade, ceremonial, tools and weaponry.
Address:
Room 117, Michie Building, University of Queensland, St Lucia, QLD
Hours:
11am-3pm Tues-Thu during semesters
Admission:
Small fee charged for guided tours of prebooked groups
Facilities:
Display gallery and office accessible by wheelchair, viewing of parts of the collection not on display by arrangement, all enquiries by indigenous people and groups most welcome, guided tours.
Collection:
18,000 ethnographic items, 6,000 archaeological items plus 6,000 photographs and 600 historic items
Items
Lime spatula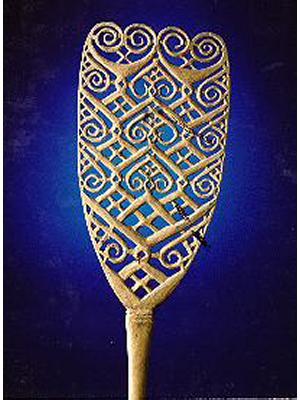 Creator:
Hermit Islanders, Papua New Guinea
Description:
Intricate wood carving on end of spatula used for lime in betel nut.
Canoe mast ornament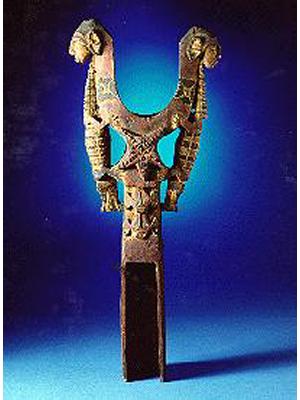 Creator:
Admiralty Islanders
Description:
Forked wood carving with two figures representing ancestral beings embracing the omnipresent crocodile.
Basket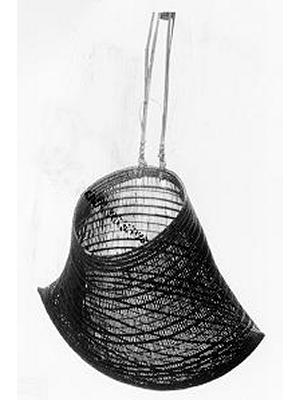 Description:
Lawyer cane basket in the distinctive style from the Cardwell District, Northern Territory.
Photograph
Among Disabled Buffaloes
Creator:
Ryoko Photographics
Description:
Mounted black and white photograph depicting a hunting scene in the Northern Territory.
Mural
Creation III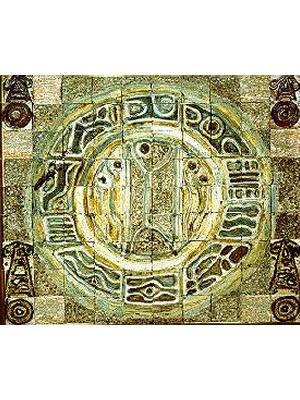 Description:
A plaque of 120 ceramic tiles each 4 inches by 6 inches, representing the three main legends - fire, earth and water - of the Naparam people of Weipa, North Queensland.