Longreach Power House Museum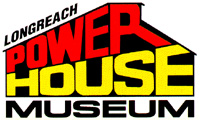 The powerstation, opened in 1921, is one of the few big country power generating stations which is virtually intact and has the fist coal-fired gas producer used in the Australian electricity industry. It was sited next to the artesian bore because of the requirement for water to cool the engines. The first units were Ruston and Hornsby gas engines powering DC equipment. Equipment on display includes gas producers, the first oil engine in the power station, gas suction engines, turbo charger and transformers. Also on display are photographs and a range of Longreach memorabilia, items from the old meteorological office in town, a 1948 classroom and a stock and agent section, as well as an operational console from the old traffic control section of the local airport, WWII memorabilia, 100yr old plates from England, old spurs and relics of royal visits.
Address:
Swan Street, Longreach, QLD
Hours:
January; 4.30-7.30pm daily. April to October; 2.00 -5.00pm daily. March & November; 2.00-5.00pm Thurs,Sat,Sun. December & February; closed.
Admission:
Admission charges apply. Concessions for pensioners, seniors card holders, students and holders of current M.A. membership cards.
Facilities:
Wheelchair access to 98% of museum, souvenir shop, education programs tailored to individual needs, guided tours by prior arrangement (preferably outside normal opening hours)
Collection:
450 mechanical items; 506 items of social history
Items
Generating unit # 4
Crossley-Premier Gas Engine - General Electric Alternator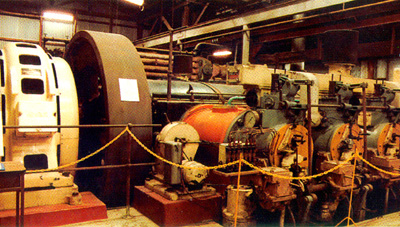 Creator:
Crossley-Premier Pty Ltd, Sandiacre, Nottingham, Great Britain, General Electric Co, London, Great Britain
Description:
Engine and alternator used for electricity generation.
Item Id Number:
P89.004.01(at6)
Suction Gas Producer Unit
Creator:
Major Furnace and Combustion Engineers Pty Ltd, Melbourne
Description:
Machinery for producing suction gas from coal.
Item Id Number:
P89.011.01
Flight service unit
SSB SELCAL Series 1 Control System
Creator:
Department of Civil Aviation
Description:
RTF control desk for local flight service.
Item Id Number:
Q94.001.01
Electrical Metering and testing equipment
Various
Description:
Items used for metering and testing the electrical distribution network.
Club records
Longreach Amateur Race Club - Jockey Club Records
Description:
Racing records of various amateur racing clubs in Longreach 1895-1987 but specific to 5.4.12 to 2.6.44.
Item Id Number:
Q94.006.01 (a-w)