The Bundaberg and District Historical and Museum Society Inc.
A well presented display of the history of Bundaberg and district and its people. Sectionalised into agriculture, industry, commerce, home life, recreation and hobbies. Situated in a Botanic garden complex with a kiosk and other Museums nearby.
Address:
Botanic Gardens, 6 Mt Perry Road, North Bundaberg, QLD
Hours:
Tuesday - Friday and Sunday 10am - 4pm, Saturday and Monday closed, will open for prior arranged group bookings.
Admission:
Adults $3.00, Children $1.50, Family $7.00
Facilities:
Wheelchair access; souvenirs, historical resources, reference library, guided tours if required (toilets nearby)
Collection:
Estimated 20,000 plus items and photographs. Articles related to everyday living of people of Bundaberg and District; Aboriginal and Islanders artefacts, shells, stuffed birds, files of written information, newspaper cuttings, communication and photographic history.
Items
Milk Cart and Fibreglass Horse
Horse drawn milk cart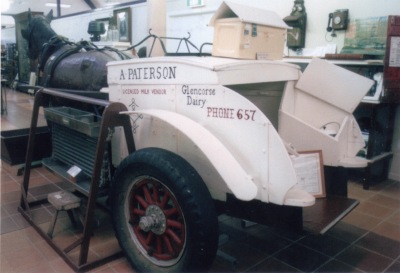 Description:
This milk cart was owned by Alexander Paterson of "Glencorse Dairy". The Dairy was one of many dairy farms which supplied fresh milk twice daily to households in the Bundaberg district up to mid 1940's. The fibreglass horse was built by members of the Bundaberg Historical Society.
Kanaka Clothing Box
Kanaka Clothing Box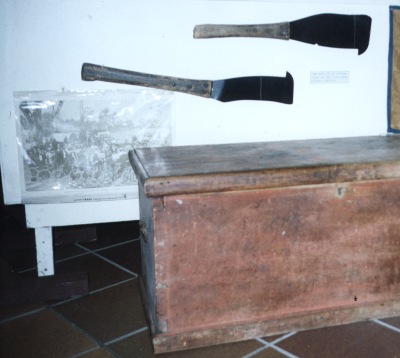 Description:
The Kanaka clothing box was issued to Kanaka Sugar field workers. The timber is usually wide with 1 inch thick boards. The ends are dove tailed - no nails were required to fix the boards together. This box was used by a south sea islander (Kanaka) working in the fields around Bundaberg.
Mounted Birds
Bird Cabinet filled with mounted birds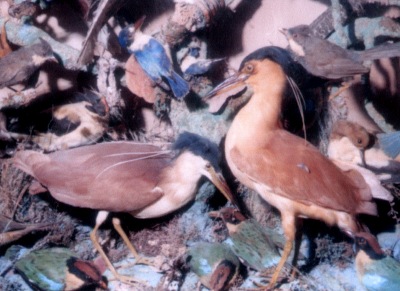 Creator:
Charles F Skyring
Description:
These birds were all caught, stuffed and mounted prior to 1875. The large 12 foot x 6 foot cedar display cabinet, holding many varieties of very rare and not common birds as well as common bird species won Mr Charles F Skyring a certificate of merit at the 1875 Queensland Exhibition. The birds were all caught in Scrub behind the present mater Hospital site.
Pram
Lucke Quad's Pram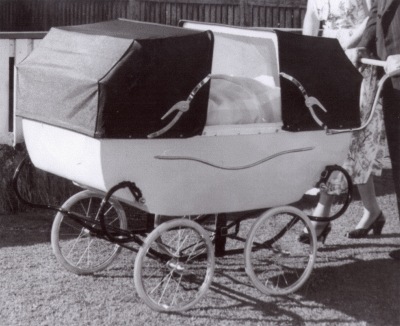 Description:
This is the first pram built and designed by Cyclops Aust. To carry quads. A pram to hold 4 babies was a new experience for the Cyclops designers. After much drawing board experiments the final design places 2 babies each end of the pram. Cyclops donated the pram to Agnes and Arthur Lucke celebrating the birth of their quads, Eric, Kevin, Veronica and Jennifer on Tuesday 12th July 1955. Born at the Lady Chelmsford Hospital in Bundaberg, they are the fist all Australian Quads born. Three of the quads still live in Bundaberg with the 4th living outside of Toowoomba.