Quilt No.250HS - Helen Sparkman
Description:
Patchwork quilt, reversible, with both sides constructed from rectangles of cotton materials. These have been joined in strips and then the strips joined.
1900 x 1680mm
History:
This quilt was made by Clara Pitt, daughter of Matilda Pitt, probably during the 1950s. It has always been in the family and Clara was the great aunt of the present owner, Helen Sparkman. It is not used now.
Story:
"Clara May Pitt 1892-1985 (Daughter of Matilda Pitt)
Clara made many quilts mainly during the 1950s and 1960s, not out of need but because of her love of patchwork. Her quilts were mainly Hexagons and Suffolk Puffs. Clara was a single lady who had five neices and a nephew, and quite a number of great neices and nephews. As each quilt was completed it was presented to a family member. These family members now cherish her gifts, even though all have often smiled and queried her fabric selection, placement, neatness and her continual use of white thread over the years. Clara was over 80 years of age when she made her last quilt (Hexagons of course) for a private museum."
[Helen Sparkman Dec.2000]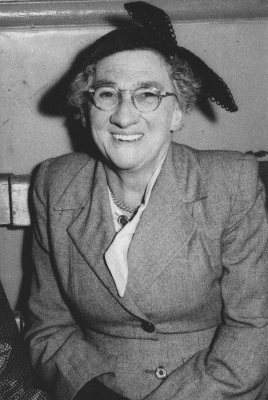 Related Quilts:

Small rectangular bed cover, probably child's or even doll's, made from rectangles of cream linen stitched together with hand sewn french seams. The top surface is decorated with small squares and rectangles of coloured silk, velvet, wool and cotton attached approximately 25mm apart, with 3 stitches in centre of patch to attach to background. Bright pink wool patches stand out.
935 x 635mm

This hand pieced and hand quilted hexagon quilt is in a pattern often called 'Grandmother's Flower Garden'. The background is white and there are concentric rows of double rosettes each with a yellow centre. The colours start in the centre of the quilt with pink and then follow the rainbow. Paper templates were used. The padding is cotton (American) and the backing is cotton floral poplin.
2360 x 1730mm

Cotton patchwork quilt in double wedding ring pattern in pastel prints. Quilted in a design of geometric flowers. Padding is probably cotton wadding, backing is cream calico. 2270 x 1970 mm.

Cotton scrap quilt in a pattern known as 'Grandmothers Fan'. It is hand quilted. The padding is hand carded cotton and the backing is muslin.
2235 x 1880mm

Double sided silk quilt. One side is paisley designs and the reverse plain silk . Machine pieced. There is a thin padding possibly sheeting.
2694 x 2287mm

Repeat block quilt top based on hexagons, each 350 mm diameter. Six hexagons and a centre one make a 'flower' and these are set in rows against a plain calico background. Patterned cotton fabrics are used for the hexagons, small prints, fine stripes and tiny flowers. As it is a quilt top only, there is no lining or padding. 2100 x 1800 mm