Quilt No.351GPM - Griffith Pioneer Park Museum
Owner:
Griffith Pioneer Park Museum
Description:
Patchwork quilt made from hexagon patches of cotton, silk, brocade, sateen and wool. Some silk patches are individually lined. Colours are mainly red, blues, purple, black, yellow and brown, with some pastels. Many silk patches have disintegrated, showing the paper templates. Quilt has a brown cotton inner lining, then a blue cotton backing, and is edged on the reverse with checked silk. Hand sewn by more than one person: one experienced sewer, one not so experienced.
1370 x 1170mm
History:
Made in 1886 at Middleton Stoney, Oxfordshire, England, by Mrs Fanny Matilda Elliott (born East, 1860-1934). Previously owned by Fanny's daughter, Olive Avenell Scott (born Elliott, 1899-1991). Donated to the Griffith Pioneer Park Museum, Griffith NSW.
Story:
Fanny Elliott's husband was a tailor, and the quilt was made from scraps from the Tailor's shop.
In 1923 Fanny's daughter Olive came to Australia and brought the quilt with her. She had met Mr Doug Scott in England during the war years (1916-1918) and they had struck up a relationship, so Olive came out to marry him.
Doug and Olive lived out on the farm at Lake Wyangan, which they had bought in the 1920s. The farm is run by their son Frank, who remembers the quilt being used on beds when he was growing up.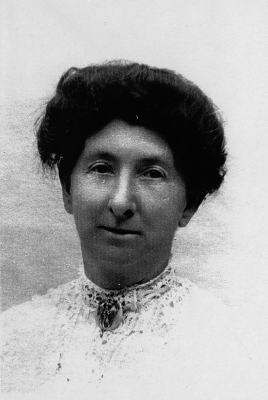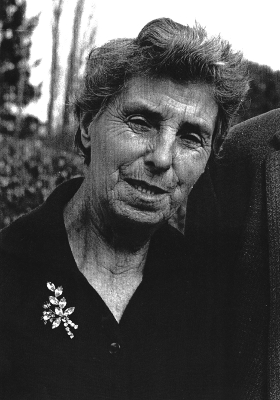 Related Quilts:

Hexagon rosettes of printed and plain cotton in a flower pattern. Incomplete, top layer only.
2439 x 1981mm

Patchwork crazy quilt of late 40s and early 50s. Pieces are from curtains, tablecloth,other kitchen type fabrics in cotton, seersucker and linen. Colours are mainly reds, greens, blues, and pastels, in prints and plain. Herringbone stitch is worked around the edge of each patch. No filling. The backing is calico with one edge in a piece of coloured cotton from the front; the calico was a little small for the top.
2020 x 1400mm

Patchwork quilt of squares measuring between 190mm and 220mm machined together. Materials include chenille, wool and nylon. There is no padding. The backing is green gabardine
1350 x 148mm

Large squares, alternate brown check and blue check, of men's dressing gown material. "Everyone's father had one in 40s and 50s". [Pam Clifford]. No padding. Backing is smaller random shapes of men's grey suiting material. Machine construction. There is no quilting.
2236 x 1550mm

Unfinished crazy patchwork quilt. Materials are mainly silk, velvet, woven ribbons, woven brocades. Hand embroidery using many different stitches also machine embroidery eg frog. Some individual patches have names, initials, dates probably relating to family members. There are also place names several of which may refer to Australia. Apart from the embroidery on individual patches there are overlaid a number of floral displays across parts of the quilt. Backing is flannelette with selvedges of blue and pink. 1300 x 1300mm

Wholecloth quilt made of royal blue satin, squares around a central panel. Seam lines are covered with a faggoting stitch. All names are embroidered in satin stitch, the central motif is hand painted. The border is quilted with a repeat scroll ing pattern in hellow thread, and edges are trimmed with a fringe of small pom-poms in burgundy, gold, blue and yellow, the colours mixed in each pom-pom. Quilt is backed with yellow satin cotton. Centre has embroidered: "Lancefield/ Presbyterian/ Sale of Gifts/ February, 1896'.
1880 x 1330mm