Quilt No.92JM - Jeanne Mims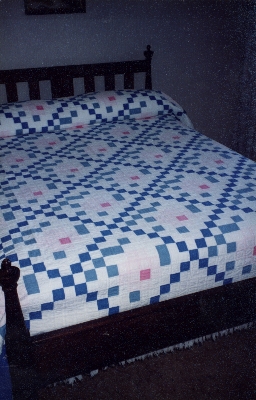 Description:
Quilt top is 35mm squares of white, pink, green and blue plain cotton set asymetrically within blue diamonds. The back is plain white cotton. Each square is hand quilted. There is a blue binding.
2591 x 2160mm
History:
The quilt was made in Iowa or North Dakota in the 1920s by Nancy Melvina Kelso who was the great aunt (on the paternal side) of the present owner. It was brought to Australia in 1975 by Jeanne Mims Mother on one of her visits to their sheep property near Winton, Qld.
Story:
The maker, Nancy Melvina Kelso, was born in 1874 in Wayne County, Iowa, and died in 1964 in the same place. She was one of 8 children of Daniel and Fannie Kelso. Nancy was the daughter who stayed at home to look after aged parents. In north Dakota she worked for many years as a secretary in a flour mill (Minot) and made quilts in her spare time.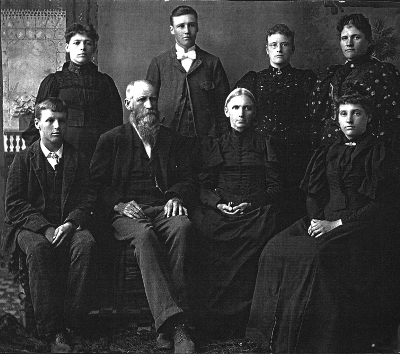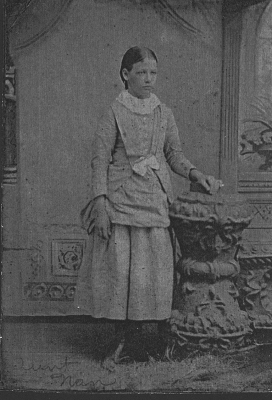 Related Quilts:

Block pattern consisting of a circle, hexagon and circle within a square. Cotton dressmaking fabrics with a few plain creams. Hand pieced and hand quilted. At some stage has been machine reinforced. Now faded, worn and damaged especially one end. Quilting pattern is four leaf clover inside large cable. The backing is 4 different pink toned fabrics in longitudinal stripes. Cotton batting. 2620 x 2300mm

Unlined quilt. Central square of floral chintz with rectangular and chevron border making a larger frame that is set within another square-on-point frame edged with 2 toned red leaf pattererned chintz. This quilt is mainly pieced (squares, triangles, lozenges) but the hexagon rosettes are appliqued. Dress and furnishing cottons dating from the early 1800s. Raw edged, unfinished. All hand stitched.
2400 x 2400mm

Quilt in pattern known as 'double weeding ring'. All cotton, using old prints, plaids, checks and solid colours, with plain blues and red squares at the intersections of the circles. White background. Hand pieced. Padding is Hobbs Heirloom: cotton 80%, polyester 20%. Backing is cream quilted cotton. 2500 x 2100 mm.

Grandmother's Flower Garden, also known as French Bouquet. The quilt comprises 181 flowers. No padding is used. Each flower has seven hexagonal patches, cut from a metal template pattern. Floral and plain silk materials are used and mounted on pale blue moire taffeta.
3050 x 2031mm

Double bed patchwork coverlet of pieced blocks in a pinwheel or dresden plate pattern of prints on a cream ground, each block with a 1 3/4" border or sash. Each pinwheel has 10 pieces, and the quilt is constructed 8 blocks by 6. Cotton fabrics are in florals, checks and stripes, in blues, greens browns, pinks, purple. The quilt was in poor repair and has been reduced in size. Conservation work has been done by the State Conservation Centre.
Backing or filling unknown.

Patchwork quilt or table covering dark and light silks in bright colours, pieced from diamond shapes into stars with black patches between the stars. Plain and patterned silks are used for the stars. Border is made from a single row of Tumbling Blocks in plain silks with an edging on each side of truncated black diamonds on blue on the inside, orange on the outer edge. There is a star pieced of diamonds in each corner. Hand sewn.
1830 x 1800mm