Penneshaw Maritime and Folk Museum
The museum is housed in the Hog Bay School building, the third school to be built on the site (1922). The first room you enter is the Maritime Room, this displays the history and shipwrecks of Kangaroo Island. The School Porch houses the displays of schooling. The Schoolroom has displays on Early Settlers, including aboriginal women, agriculture, industry, communications and social and domestic life are portrayed.
Address:
Howard Drive, Penneshaw, Kangaroo Island, SA
Hours:
3-5pm Wed - Sun September to May. All other times by appointment
Admission:
Adults $2, Children and Pensioners $1.50, Family $5, $1.50 each for tour groups.
Facilities:
Guided tours on request, educational programs, brochure available, reference library.
Collection:
2,000 items, 700 photographs. The displays are organised in such a way that the visitor quickly gains a feel for the history of Kangaroo Island, especially maritime, education, early settlers.
Items
K.I. Bricks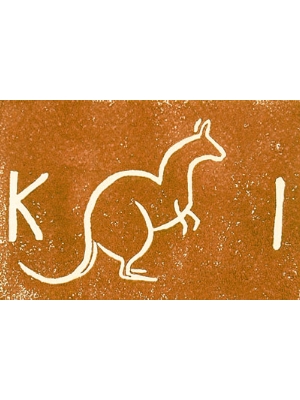 Creator:
Kangaroo Island Brickworks, 1907-9, Hog Bay, Penneshaw
Description:
Made of clay and crushed stone, pale red-orange colour, 22 x 10 x 5cms
Logo - K.I. and a Kangaroo - stamped into the top. Used in local building industry, 1907-9.
Anchor of the William
Anchor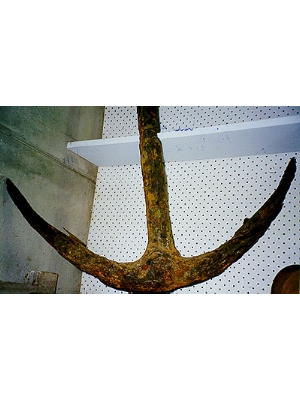 First recorded shipwreck on Kangaroo Island. The cutter was wrecked at Hog Bay, Penneshaw in 1847. The boat was named after William Walker a boat builder, who lived on Kangaroo Island and in buried in the Penneshaw Cemetery.
Brass Tap
Tap
Description:
Inlet and outlet pipe, with outlet at 90 degree angle, screw thread.
Part of the cargo of the Fides, a Finnish barque, built 1837. Tap destined for sale in South Australia. The ship was sailing into Adelaide when it was wrecked off the North Coast of Kangaroo Island, near snug cove.