Koppio Smithy National Trust Museum
Situated in the picturesque Koppio Hills, the Museum consists of a fully restored blacksmith shop built in 1903, an historic cottage, also restored, and displays of farm machinery and other items of interest from around the turn of the century. There is also a district school building housing memorabilia and Aboriginal artefacts, and a restored pine log cottage, c1890, Glenleigh. Heritage Hall contains Jericho family treasures and the Bob Dobbins Barbed Wire collection.
Hours:
10am-5pm Tue-Sun, public and school holidays, closed Good Friday and Christmas Day
Admission:
Adults $4, Children $1, Pensioners $3
Facilities:
Toilets, some disabled access, shop (souvenirs, ice cream, cold drinks & sweets, brochures, some wheelchair access (not toilets)
Collection:
Approximately 10,000 items, plus photographs. The museum covers 1 hectare, with fourteen buildings - i.e.. Old homes, small bank agency, tiny post office, school, wheat shed at railway siding, women's pioneer room, sheds for machinery and tractors etc.
Items
Glenleigh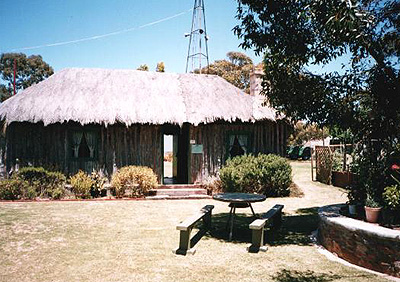 Blacksmith's Cottage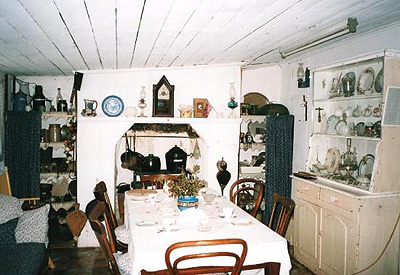 Blacksmith's Shop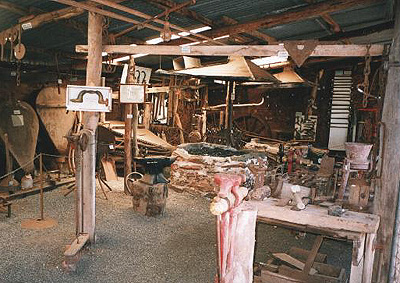 Building
Smithy Store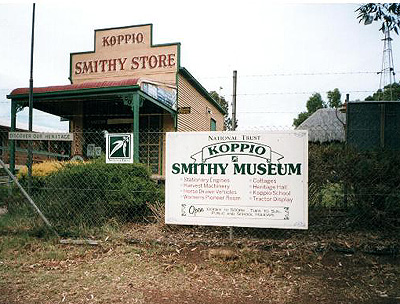 Barbed Wire Collection
Description:
This is a world class collection of hundreds of types of Barbed wire and fencing equipment collected over a lifetime - all well detailed and individually described.