Bakehouse Museum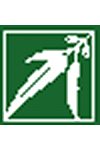 The Museum is located in a former bakehouse comprising grocer's shop, dining room, kitchen, upstairs bedroom and parlour, wash house, underground bakery, implement sheds and portrait gallery. The bakehouse is a special feature and is historically very important.
Address:
Brandis Street, Crystal Brook, SA
Hours:
2-4pm Sun and public holidays
Facilities:
Guided tours, archival information, education programs
Collection:
Approximately 800 items plus large quantity of photographs
Items
Bakehouse
Underground Bakehouse
Description:
Historic underground bakehouse thought to be only original left in the State. Walls made from river stones and containing original oven
Scrapbook
Description:
Scrapbook containing letters etc. relating to Col. A. Sullivan V.C. local hero obtained through postal military memorabilia auction. Includes letters, telegrams, official correspondence sent to his parents.
Shop
Description:
Grocery shop contents, depicting the era when shop was operating til late 1960s. Includes original shop counter of wood and pressed tin.
Memorabilia
Description:
Order of Australia memorabilia from first resident to receive it. Includes official documents, medals, letter etc. and photo of recipient.
Cash register
Creator:
National Cash Register Co.
Description:
National cash register, originally housed in first road house to be established outside metropolitan area (Crystal Bk). Large size, pounds, shillings and pence currency, not operable due to mishandling during transit, but impressive item.