Melrose Courthouse Museum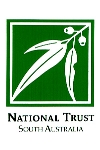 The complex is comprised of a stone courthouse, police station, police horse stables and original lock-up. Established in 1848, it played an important role in the development of the district. Exhibitions are also displayed in two modern buildings on site.
Address:
Stuart Street, Melrose, SA
Hours:
2-5pm Daily or by appointment. Closed Wednesdays
Admission:
Adults $3, Pensioners $2.00 and Children $1, Family $8
Facilities:
Postcards, history books, brochures available, guided tour on request, family historical research available.
Collection:
The early police and judiciary are the main themes of our museum exhibition, supported by displays dealing with early settlement in the area. We also have extensive historic photographic and paper (documents etc) collections.
Items
Wheel
Grinding Wheel
Description:
Well made grinding wheel, stones carefully fitted
Original grindstone used at "Glenorchy" Bangor. Home of the pioneer Campbell family C.1855.
Machine
Bottling Machine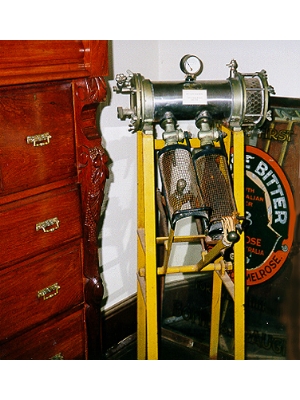 Creator:
M.Bickford and Son, Adelaide, South Australia
Description:
Bottling machine made from stainless steel, iron, glass and mesh. Pressure gauge attached. Two bottle filling capacity
Used by Jacka Brewery in Melrose from 1877-1934 until the company closed
Book
Moorhouse Diary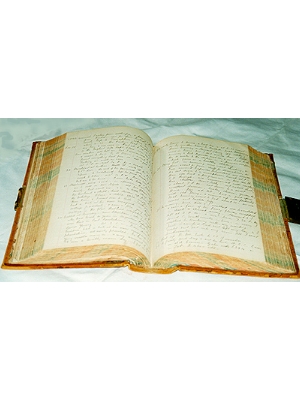 Description:
Large leather bound journal - tan velour cover, scroll edging, brass lock, embossed in gold on centre of cover "J.Moorhouse Private 1879".
Used by James Moorhouse as a journal, diary and scrapbook between 1879-1923. Some entries dated 1858 but copied from elsewhere
Chair
Clerk's Chair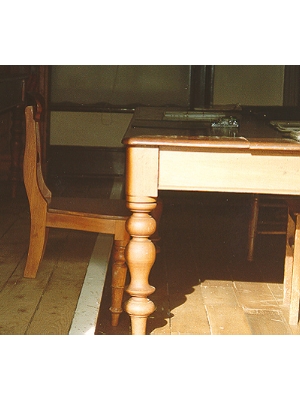 Description:
Wooden chair, back legs shortened to fit in courtroom, turned front legs
Used at a Melrose Courthouse from 1857-1967. Used at Melrose Courthouse from 1857 - June 1st, 1967
Badge
Police Badge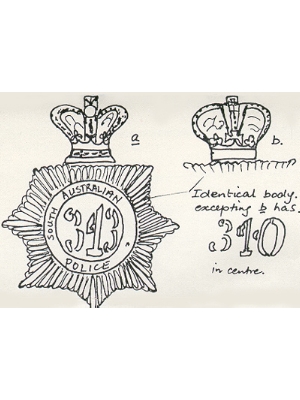 Description:
A chrome plated badge dating back to Queen Victoria's era. Worn on police cap or helmet.
This badge was possibly used at the Melrose Police Station between 1864-1967