Pearn's Steam World
Pearn's Steam Museum is a volunteer group dedicated to the restoration and preservation of early agricultural heritage.
Address:
65 Meander Valley Highway, Westbury, TAS
Facilities:
Disabled toilet and access, souvenir range, guided tours, special steam-ups for group bookings
Collection:
The collection includes Foden, Birdsall, Fowler, Buffalo Pitts, Avelinga, Porter and Eclipse steam traction engines. Railway memorabilia, stationary engines, associated farm and household tools, implements, tractors, fairground organ, miniature train travel on a 500m loop of the complex.
Items
Steam Traction Engine
Birdsall Engine No 2538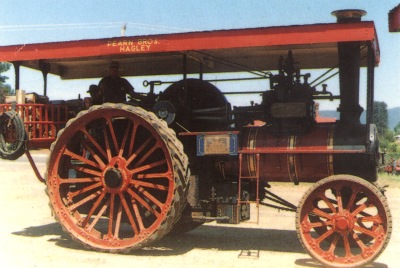 Creator:
Regine, Wisconsin, USA
Description:
This engine is one of only three left I the world. Built at Auburn, New York in 1900. The engine has a patent reverse gear, piston valve and is spring mounted.
Gas Engine
Crossley Gas Engine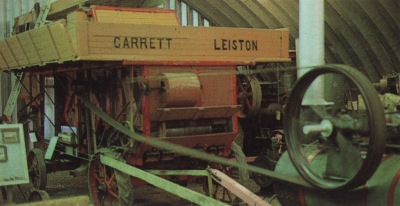 Description:
Last used at the Latrobe Shale and Oil works.
Tasmania, Australia, Latrobe
Threshing drum
Garrett Threshing Drum No. 10646
Creator:
Leiston Works, Suffolk, England
Description:
Features a five foot drum used in the Whitemore and Hagley districts to harvest grain until 1953.
Tasmania, Australia, Whitemore, Hagley
Steam Traction Engine
Foden Traction Engine No. 2108
Creator:
Foden, Sandbach, England
Description:
Originally purchased for agents, Finlayson's Deveport for 750 pounds. It was later sold to Mr E V Pearn for 400 pounds in 1935. Used throughout the Westbury/Hagley district for threshing, pressing, choffwitting and sawmilling.
Tasmania, Australia, Westbury, Hagley
Tractor
Sanderson
Description:
Built in1920 at Bedford, UK. This tractor was originally bought by Mr A J Boutcher Ivylwn, Hagley for 350 pounds.
Tasmania, Australia, Bedford, UK