Tasmanian Wool Centre
The Centre houses a sheep and wool exhibition which traces the evolution of the industry and includes a touch and feel display of different types and microns of wool. It also contains a History Museum, which highlights the development of Ross and the region over the past 180 years. Special features of the collection include replica icons of the Ross convict built bridge (circa 1836), beautifully hand carved by convict stonemason Daniel Herbert; and an Australian merino wool tapestry depicting the tree of life, by James Coburn.
Facilities:
Guided tours, audio-visuals, wheelchair access, education programs for schools.
Items
Trophy
Zegna Trophy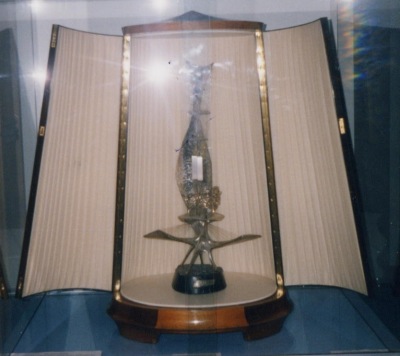 Description:
An award donated by Count Ermengildo Zegna and Figli of Trivero, Italy for wool grower exhibiting most valuable super fine fleece at Australia's oldest agricultural show, in Campbelltown, Tasmania. Trophy created by Tasmanian sculptor, Steven Walker, made in gold, silver, platinum on a serpentine base.
Sea chest
Captain Horton's Sea Chest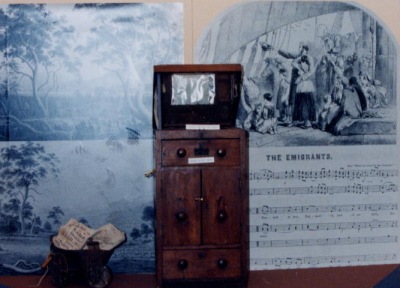 Description:
Wooden chest, brass handles with mirror inside lid and wash basin.
Tapestry
Tree of Life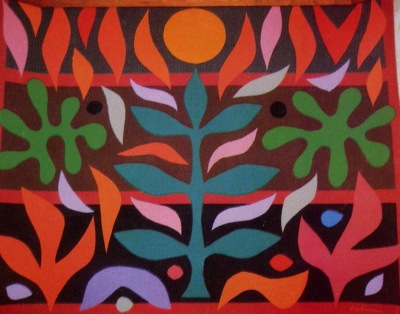 Description:
Merino wool tapestry commissioned by Mrs Axel Brodsgaard to serve as a memorial to her late husband, Kenneth Charles von Bibra. Designed by artist John Coburn and woven in Aubasson, France.
Interactive exhibit
Feel & Touch Display (Wool)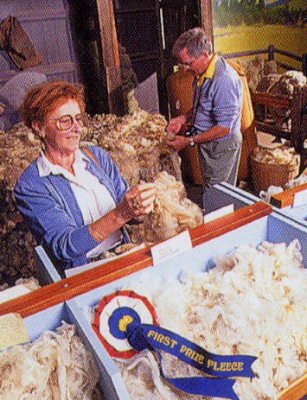 Carvings
Ross Bridge Carving Replicas