Hamilton Art Gallery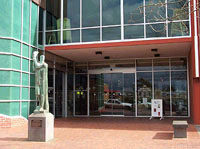 The Gallery holds a collection of European and Australian paintings, prints and decorative arts from the 1700s, ethnographic material, antiquities and oriental decorative arts. It includes a large collection of works by the eighteenth-century English artist Paul Sandby.
Address:
107 Brown Street, Hamilton, VIC
Hours:
Monday - Friday 10.00 am - 5.00pm, Saturday 10.00 am - 12.00noon & 2.00pm - 5.00pm, Sunday 2.00pm - 5.00pm
Facilities:
Toilets, car and bus parking, sales outlet, guided tours,
information brochures, quarterly newsletter, wheelchair access.
Collection:
Approximately 7,000 items – Australian and English paintings and prints (1700s to contemporary), Greek and Roman Antiquities, Oriental Ceramics from the Han dynasty onwards, European glass, silver and ceramics (1700s to contemporary).
Items
Etching
Harlots Progress - Plate 1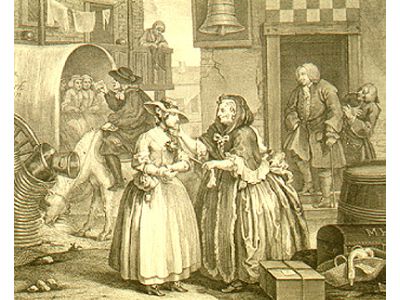 Wine Glass
Creator:
.Duke of Buckingham's Glassworks
Painting
Crucifixion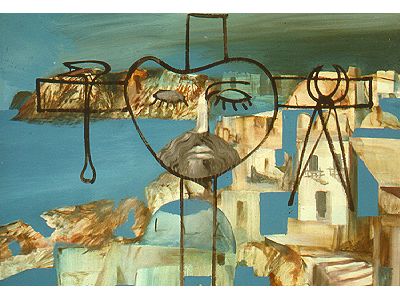 Print
Windsor from Eton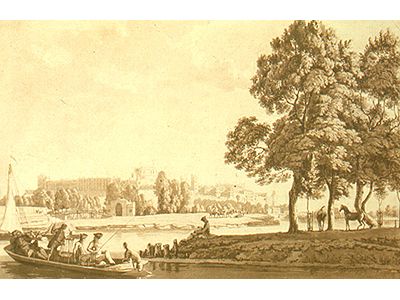 Description:
Landscape scene, aquatint
Item Id Number:
1980.96.2
Painting
Muntham Station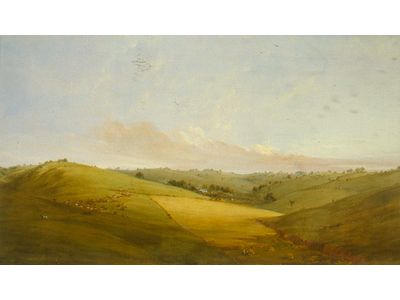 Description:
Colonial landscape depicting Western Victoria