Canberra Museum and Gallery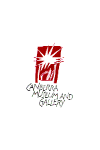 A vibrant place in the heart of the city, Canberra Museum and Gallery (CMAG) celebrates the region's social history and visual arts with dynamic exhibitions and unique community programs and events. Working in partnership with the community to celebrate our rich and diverse cultural heritage, CMAG also features the permanent exhibition, 'Reflecting Canberra'.
Address:
Cnr. London Circuit and Civic Square, Canberra, ACT
Hours:
September-May:Tuesday-Thursday 10am-5pm, Friday 10am-7pm, Weekend & Public Hols 12noon-5pm. Closed Christmas & New Years Day. June-August:Tuesday-Friday 10am-5pm, Weekend & Public Hols 12noon-4pm.
Facilities:
Art studio, theatre, function spaces, exhibitions, resource centre, café and restaurant, education programs and tours by booking, wheelchair access.
Collection:
Collection has only been developing since 1996 (therefore it is small). Visual arts and social history of Canberra and region in particular, local history and that which explores nexus between local and national. Australians often forget that Canberra is a city of communities just like anywhere else. CMAG wants to tell people about the real Canberra.