Garrison Gallery, Historical and Military Museum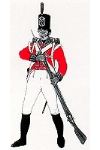 This museum is part Holy Trinity, Garrison Church the first military settlement with maps. The military section shows memorabilia from Boer War to Gulf War inclusive.
Address:
60 Lower Fort Street, Millers Point, NSW
Hours:
Tues, Weds, Fri, Sat 11am-3pm, Sun 12noon-4pm
Facilities:
Wheel chair access, guided tours by appointment, souvenir shop, reference library
Collection:
Sydney's early history photos of people and places. Inclusive is first Prime Minister who attended this hall when it was a Parish School, as well as Cedric Immanuel prints, paintings of Rocks, maps of early Sydney, medal, WW2 uniforms, etc.
Items
Stained Glass Window
Royal NSW Regiment Memorial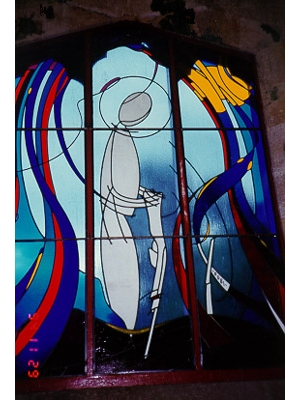 Creator:
Terrence Plowright
Description:
Part of the Holy Trinity Church (Garrison Gallery)
United Nations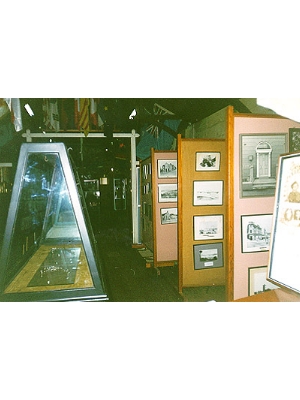 Description:
Male and female uniforms of the United Nations
Glass Cases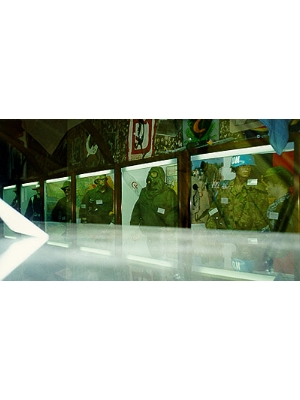 Description:
Glass cases depicting various military uniforms
Wallpainting
Convicts at the Argyle Cut
Description:
Photograph of wall painting overdoor
Collage
Sydney Harbour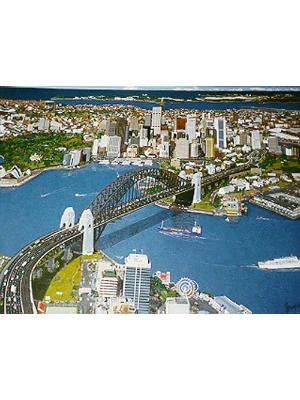 Description:
Scene of Sydney Harbour made from pieces of vinyl, glue and cotton.