Historical Woolscour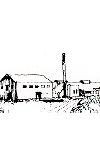 This heritage-listed woolscour, that once operated by steam, has been left intact as a living document. It is this last one of this type in Australia. There is a 20 stand shearing shed attached to the wool washing complex and an open flowing bore nearby. Outbuildings include a cookhouse, shearers quarters and managers residence. It has been left mainly intact and conservation work completed in 2002 reintroduced steam to the site.
Address:
Evora Road, Blackall, QLD
Hours:
Every day 8:00am - 4:00pm
Admission:
Adult $7.70, Pensioner $6.60, Child $4.40. Group Rates also available.
Facilities:
Guided tours, limited wheelchair access, toilets nearby, souvenir shop, tea and coffee available, historic display.
Collection:
The collection consists mainly of historic machinery and buildings, large boilers, steam engines, wool wash troughs, large steam driven dryers, historic wool presses and dumping machine and a 20-stand shearing shed.
Items
Woolpress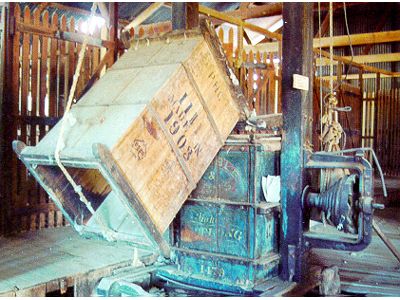 Creator:
Ferrier made by Humble and Son
Description:
A manual wool press
This wool press was used to bale the wool after shearing. This is still operational
Boiler
Babcock and Wilcox
Description:
Large water tube boiler which created the steam which ran the steam engines and dryers
Steam Engine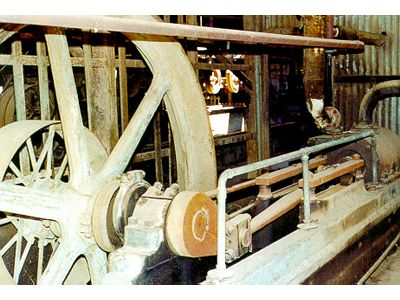 Description:
Horizontal single cylinder type with a 18 inch piston and 8 foot fly wheel.