Global Arts Link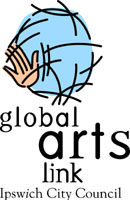 Global Arts Link (GAL) is Ipswich's dynamic, world-class art gallery and social history museum in the city's beautifully restored, heritage listed old town hall. GAL presents a range of visual arts exhibitions with entertaining and educational interpretation. Explore Ipswich's history in the Time Machine, world-class art in the CS Energy Gallery. Entertain the kids the in the Energex Children's Gallery - Lottie's Place, meet our Indigenous inhabitants in Making Tracks or just chill out in the Seven News Global Lounge. GAL offers something for yound and old, for the art enthusiast to the beginner in a heritage icon in the heart of Ipswich.
Address:
d'Arcy Doyle Place, Nicholas St, Ipswich CBD, QLD
Hours:
Every day 10.00am - 5.00pm. Closed Christmas Day, Boxing Day, New Years Day and Good Friday. Open Anzac Day 12.00noon - 5.oopm only.
Admission:
General entry is free. Selected special events and exhibitions may have an admission fee.
Collection:
The City of Ipswich collection, managed by Global Arts Link, contains over 1800 artworks and objects - Australian paintings, watercolous, prints, ceramics and sculptures as well as an extensive collection of photographs about Ipswich's people and culture, and arts and artefacts form Papua New Guinea and Pacific Islands.
Items
Painting
The Road to Cherbourg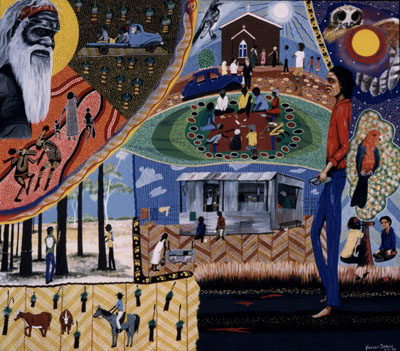 Description:
This contemporary Aboriginal artwork speaks of the artist's life as a 'Mission black' - a Queensland Aboriginal whose outlook has been shaped by his experience of the Cherbourg Mission. Serico's multilayered work provides a glimpse into the everyday struggle Aboriginal people face, while at the same time, reflecting to his community a view of themselves.
Photograph
End of Shift, Haenke Mine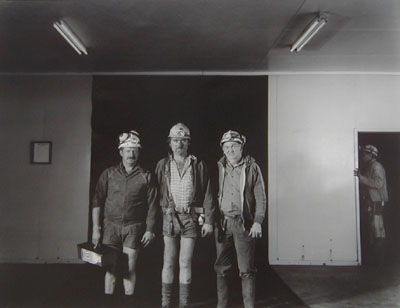 Description:
One of a series of 20 photographs by Queensland College of Art, Griffith University Photography lecturer Charles Page. 'End of Shift, Hankey Mine' documents the mining heritage of Ipswich. The series was commissioned in Australia's bicentennial year and explores the lives of working class men, Australian industry, labour and identity.
Item Id Number:
1990.13.7
Ipswich, Hankey Mine, Queensland
Postage Stamps/Philately
Papua New Guinea First Day Cover for 25th Anniversary of the Kokoda Trail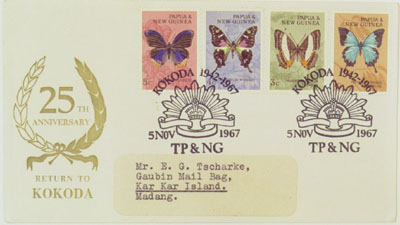 Description:
This is one of many first day covers in the collection of Papua New Guinea artefacts gifted by former Lutheran missionary and Ipswich identity, the late Dr Edwin Tscharke. Dr Tscharke lived and worked in PNG for over 40 years and was honoured with the title of 'Big Man'. The Tscharke family still live in Ipswich.
Item Id Number:
1998.2.050
Kar Kar Island, Kokoda Trail, Papua New Guinea, butterfly
Sculpture
G.T.S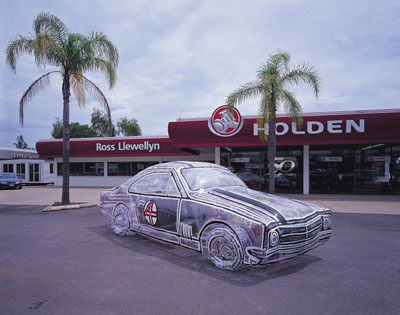 Description:
This artwork was commissioned for the opening of Global Arts Link in 1999 with funding assistance from Arts Queensland. This whimsical grunge work by sometimes-Mambo artist Robert Moore celebrates the car culture in Ipswich with its famous Willowbank Motorsports precinct and Australia's worship of the automobile. Purchased and gifted to the city by Ross Llewellyn Holden.
Painting
View of Ipswich from Limestone Hill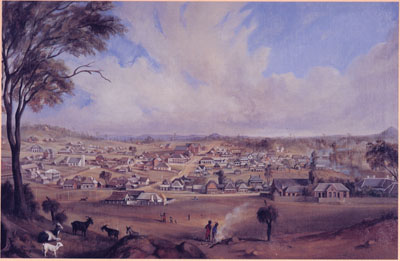 Description:
This oldest artwork in the City of Ipswich Collection is a typical example of a colonial era oil painting, depicting the landscape, inhabitants, commerce and Indigenous fringe of the emerging colonised outpost of Ipswich. The work was gifted to the city by the businessman Mr Les Thomas in 1986.
Ipswich, Queensland, Colonial Australia