Hervey Bay Historical Museum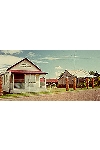 The complex is a pioneer village and museum. It comprises eleven weatherboard buildings in original condition: a museum hall (3 buildings); Acutt House - 1930 original home; 1910 ex Methodist Church and Church Vestry; a blacksmith shop; Dairy and three sheds of agricultural and manufacturing machinery including special "sugar cane" collection; and Goodwood Railway Station with rails and small goods carriage used for servicing oil tankers from the "Pier". The buildings are furnished with historical items, including significant collections of agricultural machinery, tools, appliances, furniture, clothing, photographs, books and manuscripts.
Address:
13 Zephyr St, Scarness, Hervey Bay, QLD
Hours:
1-5pm Fri-Sun, plus school and all holidays, except Christmas Day and Good Friday
Admission:
Adults $2.50, children 50c
Facilities:
Guided tours - group bookings, school education programs, church weddings in non-denominational church, souvenir shop
Items
Hardwood slab cottage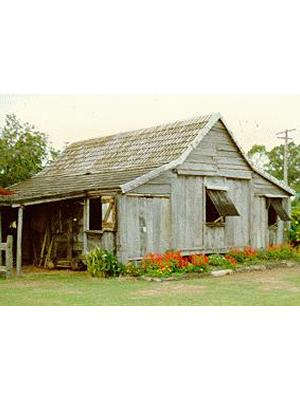 Creator:
Mr. G. Rackeman, Kingaroy
Description:
Hand hewn hardwood slab cottage with shingle roof and slab floor.
Buggy
Angus Buggy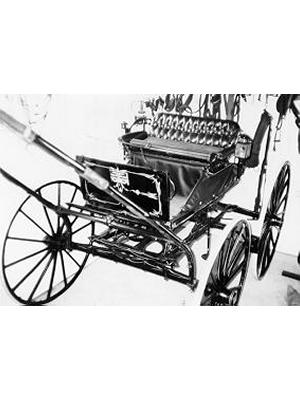 Creator:
Manufactured Sydney
Description:
Horse-drawn Angus buggy, wooden with iron rim wheels, from Mrs. Mackay, Rockhampton, a descendent of Skinner Jones Family, Maryborough
Bicycle
Round World Push Bike
Description:
Red ladies bike owned by Miss Nita Rosslyn, used in a famous historical event, a round world trip.
Uniform and sword
Description:
Red cloth uniform from the Crimean War era, owned by Mr. D. Adams, with gold plated buttons, steel sword; all ceremonial dress.
China doll
Description:
China doll with original leather shoes, over 100 years old.