Quilt No.365JM - Jeanette McGeoch
Description:
Crazy patchwork quilt made from pieces of silk, velvet, silk ribbon and brocade in a variety of patterns and plains, in a range of colours. All patches are edged with embroidery, in blanket, feather, herringbone and other stitch variations. Many patches are embroidered with flowers, butterflies, leaves and initials of family members, and there is some beading. 1901 is embroidered in one corner. Quilt has a wide border of gold velvet. Patches are stitched to a base fabric. Backing is dark green sateen.
1470 x 1060mm
History:
Made c.1901 in Wahgunyah Vic by Jeanette Cullen (born Fraser), 1838-1912, then owned by her daughter Christina Marion McLaurin 1871-1953. Now owned by Christina's daughter Jeanette Fraser McGeoch b.1901.
Story:
"Maker of the quilt was Jeanette Fraser born Inverness Scotland 1838. Married William Cullen 1868, died 1912. 7 children. Initials for all are on the quilt. William Cullen's parents migrated from Northern Ireland. The quilt was made at 'Gorthleck' Wagunyah Vic, the family property. Jeanette was an expert needlewoman: sewing, crochet, tatting, knitting (cotton bedspread). She also did crayon drawings. Jeanette was the grandmother of the present owner Jeanette McGeoch.
The quilt passed to Jeanette Cullen's daughter, Christina Marion, born 1871. Lived at Lilliput via Rutherglen. She was the second eldest. Married Robert McLaurin in 1900. Died 1943 aged 82 years. 5 children.
The quilt passed to Christina's daughter, Jeanette, born 1901 at Lilliput via Rutherglen Vic. Married 1926 to Walter McGeoch. Jeanette is the present owner of the quilt.
Jeanette recalled the quilt was laid across the foot of her Grandmother's bed, a four poster mahogany. Jeanette described her Mother's and Father's bedroom at 'Curnalla', Lilliput via Rutherglen: the bed was a full tester, cream enamel with brass fittings. There was a white knitted bedspread (counterpane) with crocheted edging, about 8 inches wide with vandyke points. The curtains had knitted strips and crocheted strips. There was a footstool at the end of the bed. The quilt was always laid across the end of the bed. This description refers to the period from 1900 to when Robert died."
[Additional notes from conversation with Mrs McGeoch 1998.]
Initials on the quilt are:
JC Jeanette Cullen
FCC Fred Cullen, son
FF Fred Fraser, brother
JC Jack Cullen, son
AFC Angus Fraser Cullen, son
WRC William Robert Cullen, son
CMC Christina Marion Cullen
ME Mary Elizabeth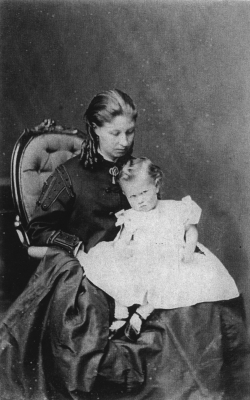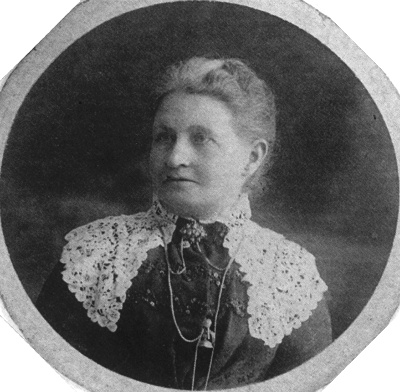 Related Quilts:

Patchwork quilt made from squares of woollen fabric scraps from dressmaking. Squares are stitched together in no particular order. Colours are bright, with pink, yellow, green, brown and light blue predominating. Fabric is plain, checks and stripes. No padding or quilting. Backing is a cotton bedspread, striped in pinks and magenta.
2530 x 1640mm

The suffolk puffs are mainly cotton in a wide variety of colours and plain and patterned materials. The puffs are small squares rather than the more usual circles. The backing is teal satin hand stitched to the top. There is a teal bow at one end. There is no padding.
1570 x 1100mm

"Hexagons pieced over cardboard hand-sewn together. Each rosette was then machine quilted 1/8th to 1/4 inch from edge of rosette in shape of each rosette. Quilt is mainly cottons with a few rayons. Some checks and stripes are used but mainly florals. Has been machine quilted in rosette shape using green on green fabrics, lemon on lemon, orange on orange and red on red." [Ryder Lundy] There is no padding and the backing is gold curtain fabric extended at the end and one side with matching taffeta. 2220 x 1270 mm.

" This well worn quilt is of pieced diamonds set into squares (221 make up the quilt). Thick woollen fabric has been used for the pieces. These are with plain dyed fabrics or tartans and checks. All work on the quilt is hand sewn. The quilt was lined with a fine blue cotton." [NGA] The quilt is not padded. 1835 x 1400mm

The top has a segmented circle in the centre surrounded by a border of small rectangles. The circle is featherstitched on to the background. Materials are wools and cottons and it is hand pieced. The other side appears to have been originally men's suiting materials strip pieced. It is now covered with a children's print in light cotton joined in long rectangles. The padding is coarse heavyweight cotton.
1410 x 1080mm

Machine sewn quilt made from 125mm squares of scraps left over from dressmaking joined in strips and then the strips joined. There is a border of fawn cotton and the backing is the same material. The padding is an old blanket and the border is padded with sheep's wool.
1400 x 925mm