Quilt No.441PHS - The Pyramid Hill Historical Society Inc.
Description:
This unfinished cover has a centre frame of a simple block. There are alternating plain and patterned borders including sword tooth, flying geese and squares on point. It is hand pieced with plain and twill weave cottons, variety of stripes, checks, florals and plains. There is no backing.
1800 x 1800mm
History:
This unfinished quilt was made by Margaret Isabella Pickles (born Ritchie)when she was a young girl. She was born in 1855 and married in 1884 and it is thought the quilt was made about 1870. She lived at Yarrawalla Vic. The quilt has been well used as a coverlet. It was previously owned by Mrs. J.J.Hercus and is now owned by the Pyramid Hill Historical Society and displayed in a glass cabinet in the museum.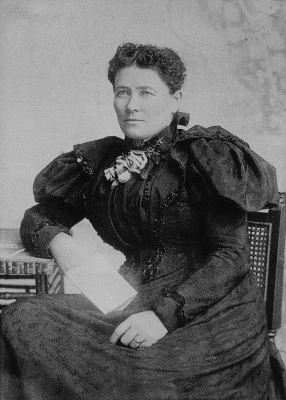 Related Quilts:

Rectangular quilt of print and plain cottons pieced in squares and rectangles, the centre group of pieces surround a larger piece of pale blue fabric, within a frame or border, of bright pink material, then 3 rows of squares and rectangles. Backing of plain fabric. Machine stitched on a treadle machine.

This hand pieced and hand quilted hexagon quilt is in a pattern often called 'Grandmother's Flower Garden'. The background is white and there are concentric rows of double rosettes each with a yellow centre. The colours start in the centre of the quilt with pink and then follow the rainbow. Paper templates were used. The padding is cotton (American) and the backing is cotton floral poplin.
2360 x 1730mm

Cotton scrap quilt with shapes of diamonds, strip and squares. The quilt has been repaired using machine zig zag in white cotton. There is no padding and the backing is calico.
2175 x 1625mm

Quilt made of hexagons in cotton materials, the hexagons set in the 'Grandmother's Flower Garden' pattern with 6 patterned patches set around a plain coloured centre patch and white hexagons forming 'paths'. There is a white cotton backing with the edges turned under all the way around and top and backing are joined by a blue machine sewn satin stitch. The patches are hand sewn.
2160 x 1830mm

Patchwork crazy quilt of late 40s and early 50s. Pieces are from curtains, tablecloth,other kitchen type fabrics in cotton, seersucker and linen. Colours are mainly reds, greens, blues, and pastels, in prints and plain. Herringbone stitch is worked around the edge of each patch. No filling. The backing is calico with one edge in a piece of coloured cotton from the front; the calico was a little small for the top.
2020 x 1400mm

The quilt is constructed from machine pieced diamond shaped striped flannel materials. The backing is the same. The padding is not visible but is thought to be worn out woollen clothing, unpicked and ironed flat.
1520 x 970mm