White House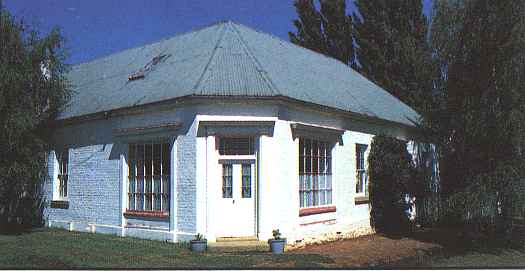 Built by Thomas White in 1841, White House displays a fine collection of 17th and 18th century oak furniture, china, icons, paintings, prints, pewter and copper. The outbuildings house early bicycles, horse drawn vehicles, vintage cars and a special display of toys and miniature furnishings. Refreshments are available from a restored bakery with a wood fired oven.
Address:
Village Green, Westbury, TAS
Hours:
Tuesday to Sunday 10.00am - 4.00pm. Closed July and August, Christmas Day and Good Friday.
Admission:
Adults $7.70, Families $15.40, Pensioner, Seniors Card holders and Students $5.50
Facilities:
Morning and afternoon teas and light lunches available. Working bakery.
Collection:
Approximately 250 items in the house, plus 20 vehicles, 15 bicycles and a large toy collection in outbuildings. The variety of collections on display at White House provide something of interest to most people including children. The collections are well presented in the different buildings of the complex and can be viewed easily. The variety and depth of the collections give people who are interested in specific areas much to see and contemplate
Items
Painting
Seascape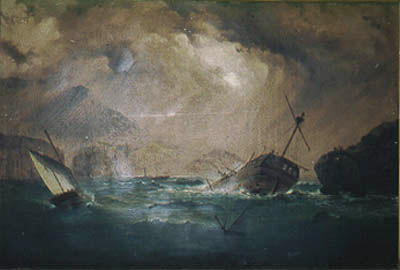 Creator:
Haughton Forrest
Description:
Large painting in gilt frame, depicting sailing vessel aground on the rocks below a cliff. A small sailing vessel and steamship with rugged coastline in the background
Cycle
Coventry Tricycle
Creator:
Coventry Machinists Co.
Description:
Tricycles with small front steerable wheels and two large wheels with centrally mounted seat
Pedals are connected to chain drive which in turn drive a Starby patent differential on the main axle. The tricycle has two stirrup shaped handle grips - the right hand connects by lever to steer the front wheel
Motor Vehicle
Voiturette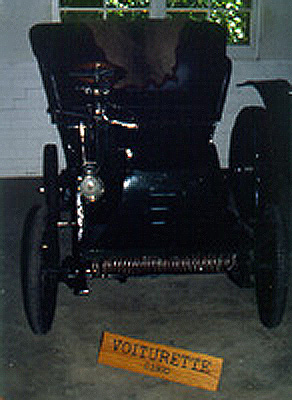 Description:
Small two seater vehicle with single cylinder engine, mounted transversely
According to the Veteran Car Club gazette (GB) - no.44, 1959, it is possible that this car was the product of a small local workshop at Ballarat (Victoria) where about 8 cars are said to have been made. The engine is a vertical single cylinder. It is connected to a belt drive to the counter shaft which in turn drives a single chain to the rear axle. Full elliptic sprigs and wire spoked wheels.
Dolls House
Pendle Hall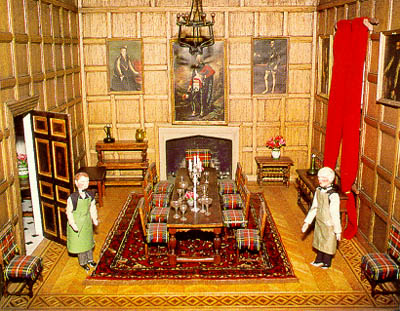 Creator:
Felicity Clemons
Description:
A 21 room dolls house with folding façade and base. Fully furnished and decorated with numerous carved and jointed doll figures.
Created by Mrs Felicity Clemons over a forty year period between the 1940's - 1980's. Made to scale and represents a typical English country house of the mid 18th C to the mid 19th C. The furniture and fittings are made with great artistry using authentic materials, such as oak, mahogany and walnut. Parquetry floors, pointed ceilings and a hanging staircase are some of the features of this remarkable creation. (refer to article in 'Country Life' December 4, 1980)