Central TAFE Art Gallery and Heritage Collections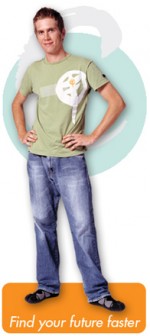 Central TAFE, formerly known as Perth Technical School and Perth Technical College, was established in 1900. Since its inception, the College has been a leading supplier of post-secondary education, technical and trade-based training in Western Australia. In 2000 it celebrated its centenary, ready to tackle the workforce development challenges of the new millennium. By 2006, when new Managing Director Neil Fernandes had joined the College to lead this new era, these new priorities were more fully articulated in the Central TAFE College Plan 2006-2010. A reassessment of the Colleges Profile, including looking at new opportunities, (both in what we do and how we do it), and appropriately resourcing our agreed areas of focus. This will include tackling the new national priorities of skills shortages, retention of 15-24 year-olds, indigenous students and high level qualifications and students with disabilities. At the same time, we will still need to meet our obligations to provide fee for service training, and continue our involvement in grant-funded projects, including applied research and development. A Registered Training Organisation, offering over 390 fully accredited award courses within the Australian Qualifications Framework, Central TAFE (the College) is a major contributor of quality Vocational Education and Training (VET) in the Western Australian community. In brief, through our strong partnerships with industry and employers, we've been assisting people in becoming job-ready and prepared to meet the challenges of the workplace for over 100 years and with significant capital redevelopment underway at a number of our campuses, we are confident that our position as leaders of vocational education and training will continue to grow and strengthen for many more years to come.
As a result of a comprehensive restructure of post-secondary education in the 1960s and early 1970s, many college courses and staff were relocated to form the core of the new Western Australian Institute of Technology, now Curtin University.
Throughout its history, the College has had close links with industry and many other metropolitan TAFE colleges.
Central TAFE currently occupies eight sites within a six kilometre radius of the Perth central business district. A major redevelopment at its Northbridge Campus will see some consolidation of these sites and an interpretation of the College's history in the new precinct.
The College also houses the purpose built Central TAFE Art Gallery which showcases the work of students and staff.
Address:
12, 19 and 25 Aberdeen Street, Perth WA 6000, Australia
Tel:
+61 8 9427 1281
Fax: +61 8 9427 1999
Hours:
Monday to Friday - 8.30am to 6.00pm
Evening classes 6.00pm to 9.00pm weekdays
Saturday morning 8.30am to 12.30pm
Admission:
Admission to Central TAFE Art Gallery generally free, but charges may apply for specific events. Admission to archives by appointment only - charges may apply for retrieval or copying.
Facilities:
All campuses accessible by public transport
All our campuses are on major public transport routes, have public parking facilities and are accessible to disabled persons.

Collection:
Our heritage collection is under development and we have commenced creation of a digital database using Mosaic. However, some key pieces are now on permanent display in the new Printing, Graphic Design and Jewellery building at 133 Newcastle Street, Northbridge, Perth. They include a Columbian Press and a Linotype machine, along with other printing industry items such as type drawers and cases.