Albany Co-operative Store Museum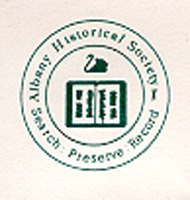 Two storey building of stone, constructed in 1870 by the Peninsular and Oriental Steamship Navigation Company as a Cooperative Society Store for their goods, employees and families. From circa 1885 the building had a variety of uses - as a printery, soft drink factory, lodging house, apartments, and railway employees barracks (1973-1991). Extra rooms and a verandah were added circa 1935. It is currently leased to Albany Historical Society and used as a storage museum for the artefacts, visual art and photography not on display. Accessioning, conservation of artefacts, administration and preparation for displays are done here.
Address:
Registered Office Albany Historical Society, 44 Frederick Street, Albany, WA
Hours:
Monday - Friday 9:00am - 3:00pm.
Facilities:
Guided tours by appointment
Collection:
Accessioned photographs number 8,000. Accessioned artworks number 500. There are some 7,000 artifacts of all types.