Patrick Taylor Cottage Folk Museum
This eleven room wattle and daub cottage built circa 1832 consists of an entry, box room, parlour, nursery, bedroom, dining room, family room, sewing room, kitchen, laundry and side verandah. Appropriate artefacts covering several eras are in the various rooms, with display cases in every room. Set in a neat garden surrounds
Hours:
Monday - Sunday 1:00pm - 4.30pm. Closed Christmas Day and Good Friday.
Admission:
Adults $4.00, Child $2.50, Concession $2.50, Family $12.00. Price includes free entry to our second venue, Old Gaol Museum.
Facilities:
Guided tours, most rooms have wheelchair access, souvenirs, postcards, historic booklets for sale.
Collection:
Accessioned photographs number 8,000. Accessioned artworks number 500. There are some 7,000 artifacts of all types.
Items
Antique Doll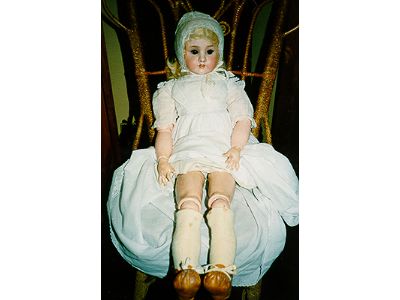 Four Poster Bed with Antique Dolls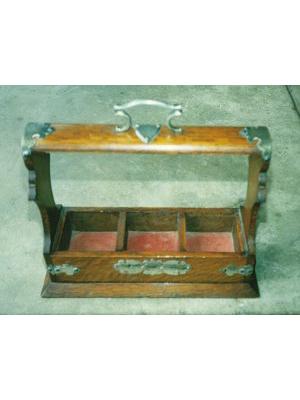 Lounge and chair
Parlour suite
Description:
Father chair with arm rests, and two person seat. Silk upholstery, turned wood, padded backs and armrests. Belonged to Florence Gleeson.
Item Id Number:
1992-119AB
Reupholstered with fawn tapestry 1971.
Grandfather clock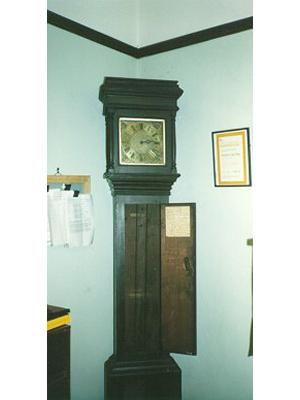 Creator:
Sam Haiden Warham
Description:
214 cm tall, single hand clock. Face pre-industrial era.
In pencil: "Southhampton to Antwerp to Sydney"
Cast iron teapot with lid
Description:
Heavy moulded pattern on sides. Black finish to pot and lid.
Owned by WC Clifton of "The Mount" then handed to Nurse Selina Griffiths, Albany's inaugural Matron.