Whiteman Collection

Whiteman Park is a large conservation and leisure reserve, and also the home of the Whiteman Collection. An exhibition "Before Whiteman was a Park" tells of the land which has become Whiteman Park, its natural and cultural values and one of the last private owners of the land, Lew Whitemand, whose love for the place has become his lasting legacy. Some of the largest waggons and agricultural machines are diplayed under open shelters.
Address:
Lord Street, Whiteman, WA
Hours:
Park opens 9.00am - 6.00pm daily
Admission:
To enter Whiteman Park: Adults $2.00, Children $1.00, Family $5.00 (max 6 per car)
Facilities:
Wheelchair access, picnic areas, playgrounds, craft shops, café.
Collection:
Over 4000 objects from the private collection of the late Lew Whiteman have been vestd in Whiteman Park. The collection contributes to the park's transport heritage theme.
Items
Education Program
"The Whiteman Collection Connection"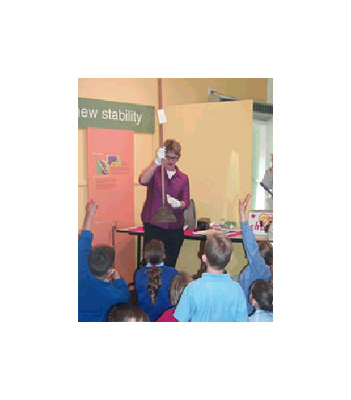 Description:
This education program is for Pre-primary to Year 3, and Years 4 to 7 students.
Showcases/displays
"Before Whiteman was a Park" exhibition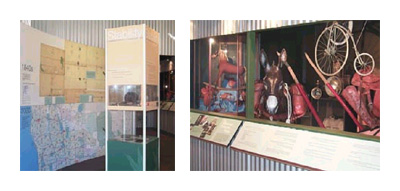 Icon Object
Replica Mail Coach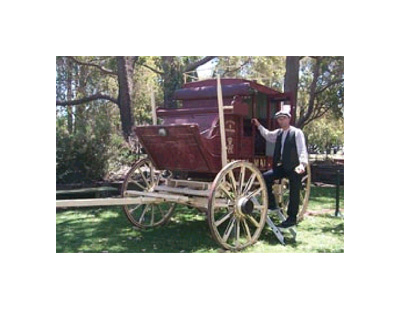 Creator:
Recontructed by Col Ferguson
Description:
The Replica Mail Coach, (re)contructed by Col Ferguson of Toowoomba is now exhibited in the Motor Museum located in Whiteman Park.
Collection Store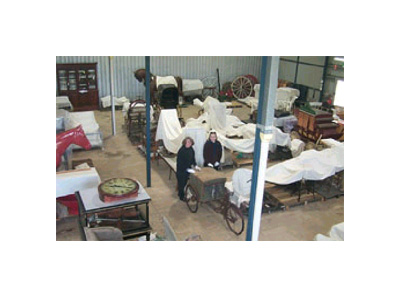 Description:
Area of Whiteman Collection Store