Quilt No.933NC - Mrs Noleen Carthew
Description:
A pictorial quilt entitled 'A Farmer's Home'. Wool, squares and oblongs pieced randomly. On these are appliqued pieces depicting aspects of family and farm life including the farm house, washing on the line, sheep, cattle, kangaroos. It is all hand sewn apart from the backing which is machined directly on to the top. The backing is red paisley cotton.
2090 x 1600mm
History:
This pictorial quilt was made by Mrs. Matilda Hutchinson (born Loader) probably in the early 1920s. It was handed on in the family to Vera Matilda Beasley youngest child of Matilda and then to Noleen Carthew (born Beasley).
Story:
Matilda Hutchinson (born Loader) was the grandmother of the present owner.
Matilda and her mother Emma sailed in 1895 on the 'Boniyong' to Freemantle W.A. and thence to the goldfields.
Later Matilda and her husband were gardeners and for some time were with the well known SA Playford family who for many years had cherry orchards in the Adelaide Hills.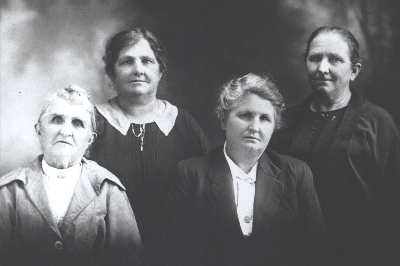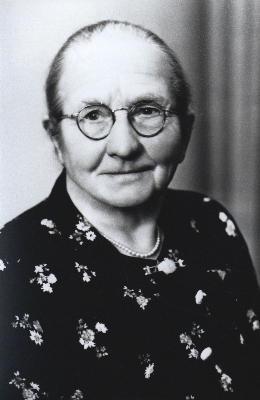 Related Quilts:

Scrap quilt made from a myriad of different materials, cottons, silk types velvets etc. Alternate rows have triangles and odd shaped pieces with in between rows of squares and rectangles in smaller pieces. It is completely machine pieced. There is no padding. The backing is blue slub rayon and is brought to the front to form a border.
2200 x 1520mm

Hand stitched unfinished crazy quilt with patches placed around a centre hexagon pieced in log cabin type strips. Materials are mainly silks and satins and pieces are mounted on grey cotton material. Seams are overstitched in herringbone stitch. 1520 x 760mm

Patchwork quilt in Log Cabin pattern, arranged in 'furrows', and made from cottons, wool and suiting fabrics. Centres of blocks are pastel or dark; dark colours are black, brown, purple blue and red. Pastel side of blocks includes a bright pink. Quilt backing is pieced, with a centre rectangle of cotton surrounded by 5 borders of plain and alternate rectangular pieced strips, in wool and suiting fabrics. Colours are black, dark blue, brown, green, grey and pastels. Inner lining is of cotton pieces, to which the Log Cabin blocks have been machined.
1620 x 1360mm

Crazy patchqork quilt, handsewn, composed of six large squares of patches in brocade, velvet and silk in random shapes and sizes. Patches are stitched to others by blanket stitch in yellow thread. Some patches have surface embroidery, e.g. a dragonfly, flowers, music notes, and names, 'Minnie', 'Loyetta' (house in Ballarat), 'Diana'. There are also five small cream bobbles. Colours are red, gold, brown, pinks, greens and blues. Padding is flannel, and quilt is backed and edged with maroon or burgundy ribbed silk.
1461mm x 687mm

Double sided patchwork quilt/rug constructed from squares machined together in strips and then the strips joined. It is made in one piece and then doubled over. The materials are mainly wool, worsted, part cream machine made jumper, pink and blue mohair, blue and white spotted flannelette and cream blanket and all are scraps or from worn clothing.
1690 x 1370mm

Patchwork cot quilt top made from cotton hexagon patches, featuring a centre rosette with 7 rows of patches around it forming an elongated shape, with rosettes and patches randomly placed on the sides. Quilt has a border of triangles pieced to form squares. Cotton prints with over 50 different patterns. Colours are faded, with red and brown (may be faded green) and mostly pastels. Hand sewn using whip stitch. No padding or backing.
990 x 825mm