Wallaroo Heritage & Nautical Museum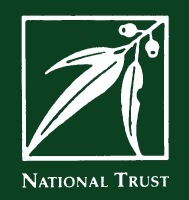 A local and social history museum depicting the heritage of Wallaroo. Main themes: copper mining and smelting period (1861-1923) History of the port of Wallaroo since 1861. General local history - sport, entertainment, industry, civic affairs and religion. Located in the first post office building 1865-1910. Has been Museum building since 1975.
Hours:
2pm-4pm Sat, Sun, Wed 10.30am-4pm, all public and school holidays, holiday weekends 10am-4pm, also by appointment
Admission:
Adults $2.50, concession (pensioners) $2, children 50c
Facilities:
Wheelchair access, guided tours, shop, education programs
Collection:
Over 3,000 exhibits depict the Industrial, Mining, Smelting, Maritime and Social History of the port of Wallaroo. The Museum is also home to the former Tipara Reef Lighthouse (1877-1996) Re-located to the Museum in 2001.
Items
Old Cannon
Cannon
Description:
Used to signal that ship had arrived in port before radios were used.
Mud Port River, Port Adelaide
Fishing Boat
Clinker Built Fishing Boat
Description:
Built in Adelaide, 1954 by Alan Dealtry. Fishing Boat typical of the type used by local Fishermen based in Wallaroo on Spencer Golf, South Australia. Built for Mr Ray Hocking. Cost 180 Pounds or $360 - Simplex 4 stroke motor. Motor cost 200 pounds.
Wallaroo Museum
Former 1865 Post Office Building
Description:
Wallaroo's First Post Office Built in 1865. Used as a Post Office until 1910 when new Post Office built at nearby location. 1910-1974 used by South Australian Police dept. as district HQ and Inspectors office. Restored and Converted to Museum in 1975.
Wallaroo, South Australia
Tipara Lighthouse
1877 Tipara Lighthouse
Description:
Made in Glasgow, Scotland in 1877. Shipped to Tipara Reef, Spencer Gulf South Australia. Dismantled in 1996 when light was replaced by more modern system. Re-erected in front of Wallaroo Heritage and Nautical Museum - May 2001.
Moonta Bay, Port Hughes, Tipara Reef
Banner
Waterside Workers Association-Wallaroo Banner
Creator:
Waterside Workers Assoc.
Description:
Banner used by the Wallaroo Branch of Waterside Workers Association - hung in their hall and used on large horse and dray during Labour day Processions until approx 1960.
Wallaroo, South Australia