Bruny Island Courthouse History Room
The "Old Court House" was built in 1938 and was used as a Court of Petty Sessions until the 1970's and for Council meetings until 1993. The Bruny History Collection was established in 1988 and the History Room opened in 1997. The History Room provides a venue for the community and visiting public to peruse information on Bruny Island's history with subjects arranged in alphabetical order including Aboriginal History, Convicts, Family Trees, Industries, schools, Wars and many others.
Address:
Old Courthouse Building and Service Centre, Bruny Island Main Road, Alonnah, Bruny Island, TAS
Hours:
Monday - Sunday 10:00am - 4:00pm
Collection:
The collection contains items of yesteryear, local community archival records and photographs including a comprehensive display of Local Government items and information about Wardens, Clerks, Councillors. There is also information about the stabilisation of St. Peters Church which was undertaken in 2002/3. The Church was built c.1846.
Items
Display Folder
A History of Transport on Bruny Island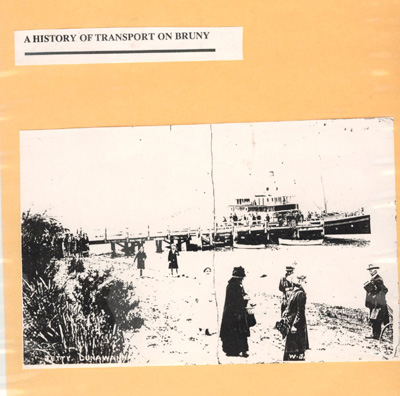 Description:
A4 white folder containing over one hundred pages covering the history of land, sea and air transport on Bruny Island including passenger ferry, steamers, sailing vessels and foot bridges. Also includes photographs and newspaper articles.
Item Id Number:
BIH_00048
Bruny Island, Adventure Bay, Lunawanna, Alonnah, Barnes Bay
Display folder
Quarantine Station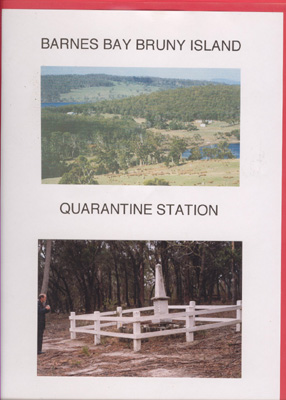 Description:
An A4 red display folder containing over 100 pages covering the history of the Quarantine Station in Barnes bay from 1856 to 2003. The information covers the first land grant, the German internment in WW1, and information about the quarantine station.
Item Id Number:
BIH_00008
North Bruny Island, Bruny Island, Barnes Bay
Display Folder
Properties and Homesteads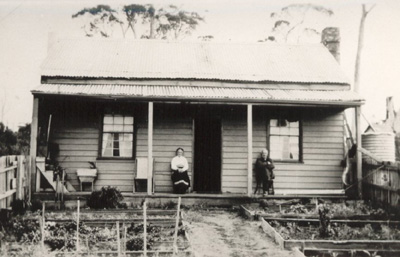 Description:
The folder is an A4 loose leaf folder covering the history of many of the properties and homesteads, the owners and occupiers on Bruny island from 1828 to 2003. This information is arranged by district and has been compiled from a number of primary sources including Surveys, Titles and maps.
Item Id Number:
BIH_00049
Bruny Island, Adventure bay, Alonnah, Lunawanna, Great Bay
Local News Paper
Bruny News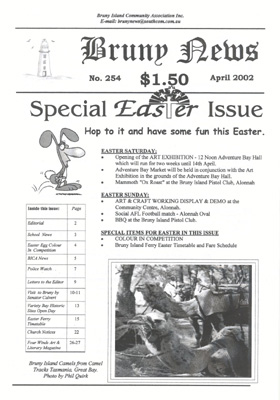 Creator:
Bruny Island Community Association Inc.
Description:
This is an example of a local newsletter with 22 years of continuous publication, produced by volunteer editors with contributions from local residents and organisations which is funded by advertising space. Ongoing features include editorial, council news, business directory and coming events.
Item Id Number:
BIH_00083
Bruny Island, Tasmania, Australia
Milling Tramways
Slide Track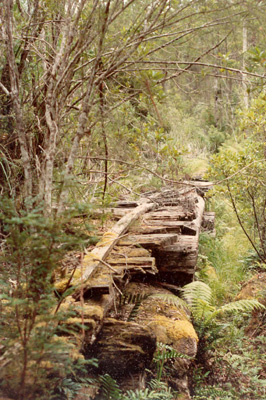 Creator:
Crisp and gunn Mill Workers
Description:
this tramway is a remarkable engineering feat, built by bushmen. The track follows an abandoned timber-getting tramway constructed in the mid 1940's at an altitude of 200 metres, across a steep, unstable scree slope.
Item Id Number:
BIH_00043