Brookton and Districts Historical Society Inc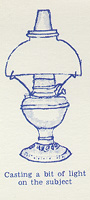 The primary purpose of the Brookton Old Police Station Museum is to provide a place to preserve and care for the District's history while enabling the local community and visitors to the district to learn of/from the past. The Brookton and District Historical Society manages the Museum and Archives.
Address:
Corner Robinson Road and Groser Street, Brookton, WA
Collection:
The collection focuses on items of local significance. There are approximately 1000 museum objects and up to 2000 archival records and photographs. The strength of the collection is the extensive local archival records of places, people and events, much of it supported by photographs. The collection also contains a local geology display and the wagon which was traded for land on which our oldest hotel stands - Bedford Arms Hotel.